Shortcuts
Local food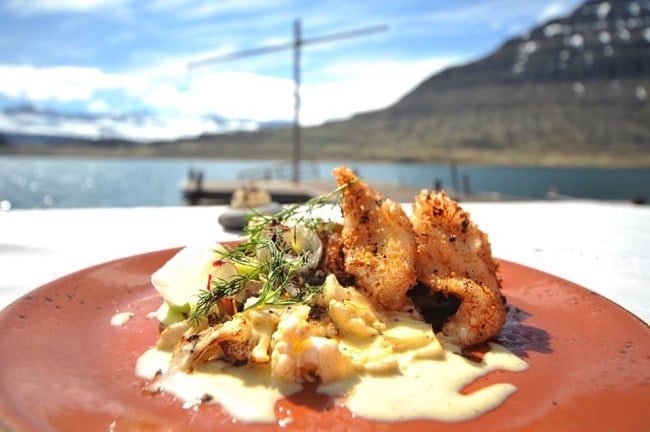 Austurland, East Iceland is a fertile area that enjoys a mild climate in the summer and offers a rich diversity in its landscape as well as in its food. The fjords are numerous where mountains, ocean, and small fishing villages define the landscape. Fljótsdalshérað, the area around Egilsstaðir is known for its forestry, the glacial lake of Lagarfljót as well as plains and vegetation. From a food point of view, this is Iceland's wild side with reindeer, geese, berries, wild mushrooms, and herbs as local ingredients.
The lamb in Austurland varies in flavor depending on where the animals are bred, ranging from the seaside up to the mountains and everything in between. These flavors can be enjoyed in most restaurants whether in Seyðisfjörður or in Möðrudalur, where the smoked Icelandic lamb is still made with the greatest respect for the local tradition.  Iceland's oldest cheese Skyr is still produced according to the traditional, 1000-year-old recipe at the Egilsstaðir farm. Slow food has recognized traditional Icelandic skyr, traditional smoked lamb and fermented shark such as the one made in Borgarfjörður Eystri, as a typical food in Iceland (Ark of Taste). You can encourage the production of these traditional foods by asking for them in the restaurants and shops as you travel.
"Austurland" (East Iceland) is the oldest part of Iceland, the soil is very fertile as ash from numerous volcanoes has spread over the fields for centuries. It is by definition "a cold area" in Iceland, meaning that is outside the North-Atlantic ridge and therefore short of geothermal energy. Agriculture in East Iceland is there for shaped by other resources to grow food here at the 66°N. The organic farm in Vallanes has created natural conditions for their barley and vegetables by creating shelter for them by planting forests and shelterbelts.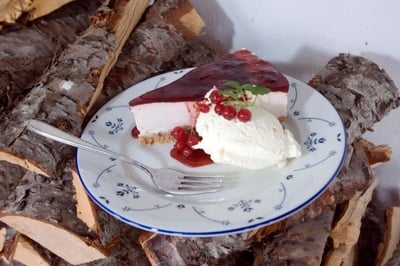 Austurland has a lot to offer for a traveling gourmet. The restaurants here are privileged in many ways. The natural surroundings from the coast up to the mountains and plains create a memorable experienced and they can choose from various, fresh and authentic ingredients and locally produced food according to the season.
Look out for the logo of the Local food network of Austurland which you can find in many restaurants and on food products from the area. It should indicate that the raw material is grown in the region, produced in the region of high quality at a small scale. Enjoy the taste of Austurland.