Shortcuts
Dvergasteinn (Dwarfs Rock)
The "Dvergasteinn" - The Dwarfs´rock- is situated on the northern shore of Seyðisfjörður, some three km. outside the town. The stone is easily accessible and cuts a prominent figure on the shore. According to an ancient legend, the rock originated on the other side of the fjord but moved across the sea on its own accord as the local church was shifted to the other side of the fjord. And indeed it is quite different from all surrounding rocks. According to the famous legend, the rock is a site of prayers for the local dwarfs and the idea of staying behind when the Christian church was moved to the other side was simply unacceptable to them!
Get directions
Dvergasteinn (Dwarfs Rock)
GPS Points
N65° 17' 23.292" W13° 55' 46.280"
Travel directory for Dvergasteinn (Dwarfs Rock)
The official travel index of Iceland
Hotels
5.92 km
Hótel Aldan of Seyðisfjörður consists of three old but extensively renovated houses two of which are located by the little pond in the heart of this quaint old town in the Norwegian Schweitzer-sty
Guesthouses
5.18 km
Nestled in the mountainous landscape of the Eastfjords, Seyðisfjörður is a true gem of a town with colorful little houses and a vibrant arts community. It was the site of the internationally acclai
Camping
5.78 km
The campsite is located close to the center of town. It is surrounded by trees and divided into smaller areas. It is well located but close to the campsite, there is a grocery store, craftsman's mar
Others
Lónsleira apartments
Apartments
Lónsleira
710 Seyðisfjörður
849-3381, 849-7094
Media Luna Guesthouse
Guesthouses
Hafnargata 2
710 Seyðisfjörður
864-3082
Báran, Studio by the Sea
Apartments
Ránargata 8
710 Seyðisfjörður
897-7163
Við Lónið
Guesthouses
Norðurgata 8
710 Seyðisfjörður
899-9429
Hafaldan HI Hostel - Old Hospital
Guesthouses
Suðurgata 8
710 Seyðisfjörður
611-4410
Swimming Pools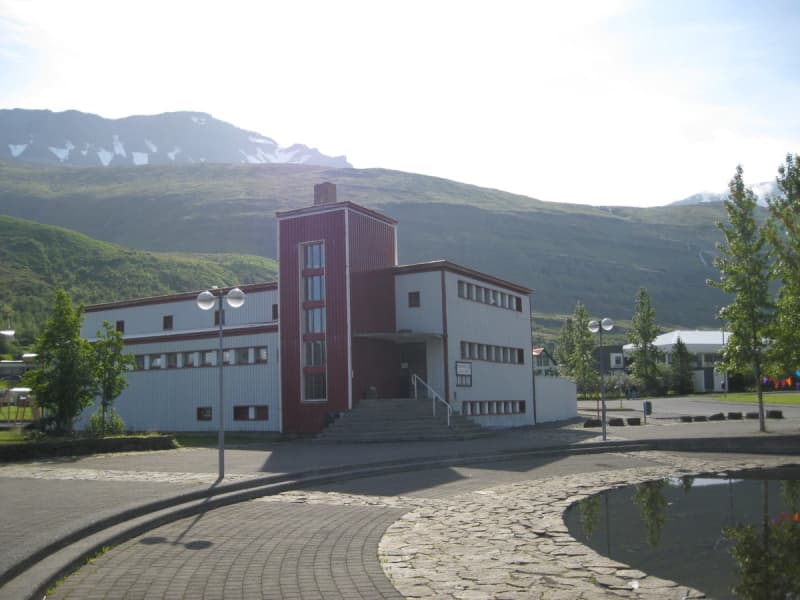 6.10 km
Seyðisfjörður swimming hall is a charismatic indoor swimming pool with hot tubs and sauna. Seyðisfjörður Swimming Hall was built in 1948 and was designed by Gudjón Samúelsson, the State House
Winter adventure
13.34 km
In the snowy glen of Stafdalur situated only 10 min. drive above the village of Seyðisfjörður, there is an excellent ski resort operated jointly by the skiing clubs of Seyðisfjörður and Fljótsd
Others
Skálanes
Day Tour Provider
Suðurgata 2
710 Seyðisfjörður
info@skalanes.com
Seyðisfjörður Golf club
Golf Courses
Kúahagi / Vesturvegi
710 Seyðisfjörður
893-6243
Seyðisfjörður Tours
Hiking Tours - Hiking