Shortcuts
Fjallkonustígur hiking trail
A walk to the Vestdalur Nature Reserve in Seyðisfjörður, up to the Vestdalur lake and the cave of "The Mountain Maid". The route once served as the principal communication link between Seyðisfjörður and other regions in East Iceland. Relics of this 19th - 20th c. pillar of transport can still be detected through meticulous road constructions, stone walls, and Cairns. Having passed several tiers of glorious waterfalls, the wanderer reaches a small lake, Vestdalsvatn, which remains frozen most of the year. With majestic Mt. Bjólfur to the left., a tiny cave awaits to the right, the site of one the most important archaeologic discoveries of later times. In 2004 a group of workers unearthed some human bones, later defined as those of lady, around thirtyish - along with more than 400 pearls and some pins dating back to the era of settlement. The remains are believed to date from the era around 940. These are now conserved at the National Museum.
Vestdalseyri / Vestdalur valley
Duration: 3,5 hours / 6 km
Period: June - September
Get directions
Fjallkonustígur hiking trail
GPS Points
N65° 17' 33.387" W14° 6' 23.989"
Travel directory for Fjallkonustígur hiking trail
The official travel index of Iceland
Others
Við Lónið
Guesthouses
Norðurgata 8
710 Seyðisfjörður
899-9429
Hafaldan HI Hostel - Old Hospital
Guesthouses
Suðurgata 8
710 Seyðisfjörður
611-4410
Báran, Studio by the Sea
Apartments
Ránargata 8
710 Seyðisfjörður
897-7163
Media Luna Guesthouse
Guesthouses
Hafnargata 2
710 Seyðisfjörður
864-3082
Lónsleira apartments
Apartments
Lónsleira
710 Seyðisfjörður
849-3381, 849-7094
Swimming Pools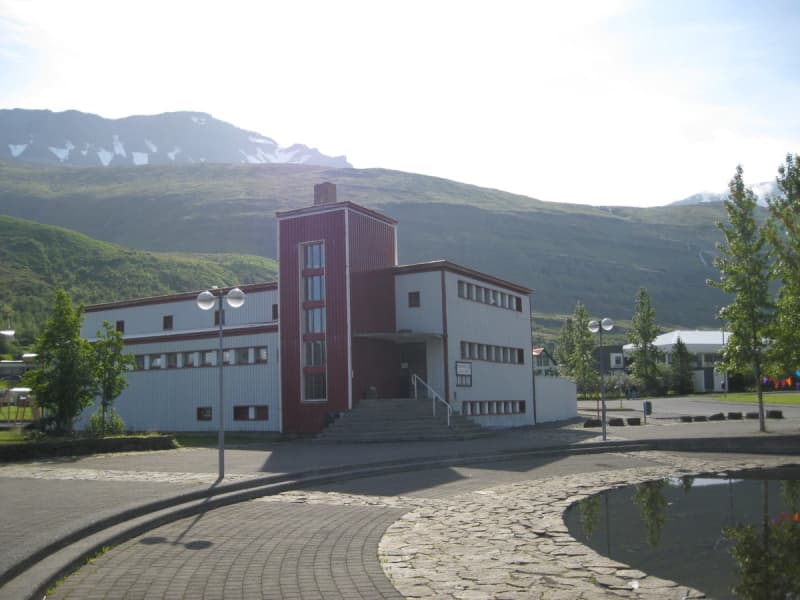 12.69 km
Seyðisfjörður swimming hall is a charismatic indoor swimming pool with hot tubs and sauna. Seyðisfjörður Swimming Hall was built in 1948 and was designed by Gudjón Samúelsson, the State House
Winter adventure
24.75 km
Let us assist to discover the most spectacular sites of East Iceland. In well equipped 4x4 mountain trucks and with experienced drivers we can take you to places which are otherwise out of reach. Acco
Winter adventure
6.35 km
In the snowy glen of Stafdalur situated only 10 min. drive above the village of Seyðisfjörður, there is an excellent ski resort operated jointly by the skiing clubs of Seyðisfjörður and Fljótsd
Others
Seyðisfjörður Golf club
Golf Courses
Kúahagi / Vesturvegi
710 Seyðisfjörður
893-6243
Seyðisfjörður Tours
Hiking Tours - Hiking