Shortcuts
Fuglabjargarnes cliffs
Fuglabjarganes is a part of Vopnafjörður's coast line, on the north side.
Fuglabjarganes is on the nature conservatory list of Iceland for its beautiful and diverse coast and great bird life. Walk along the beach to the headland where high bluffs reach down to the sea. From there you can see rock pillars that rise from the sea, and enjoy the view across the open ocean all the way to the horizon. This is Icelandic nature at its best. Please be careful when walking along the cliffs and do not go too close to the edge.
Get directions
Fuglabjargarnes cliffs
GPS Points
N65° 50' 41.769" W14° 43' 36.849"
Travel directory for Fuglabjargarnes cliffs
The official travel index of Iceland
Camping
14.25 km
Vopnafjörður Camping ground At Lónabraut above the Brekkubær daycare centre. The camping ground is situated in the hills in the centre of the village, offering a nice view across the fjord. It has
Hotels
13.61 km
Hotel Tangi is located in the center of the town Vopnafjordur next to the harbor. We offer 4 rooms with a private bath and a TV. One room is accessible for the disabled. There are 13 Dbl. rooms on the
Cottages
20.75 km
Ásbrandsstaðir is near the sea on the north side of Hofsárdalur, about 7 km. from the village of Vopnafjordur. From the Ring Road, take road nr. 85 to Vopnafjordur; in Vesturárdalur take road nr.
Hiking Tours - Hiking
8.57 km
Bird watching A visit to eiderdown farmers We invite you to visit our farm-takes for about 3 hrs. Guests learn how the eider ducks live and nest, and how the eiderdown is cleaned. Guests can examine h
Swimming Pools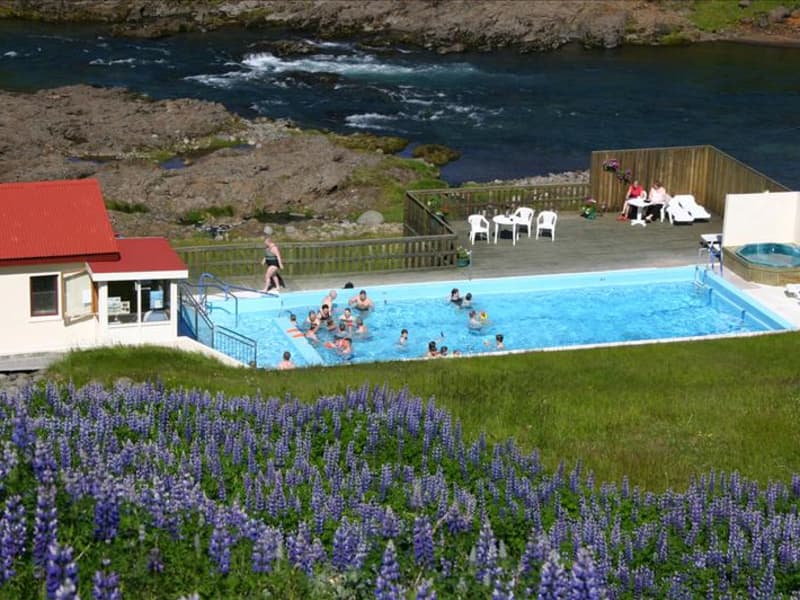 10.25 km
Selárdalur Swimming Pool Phone: 473 1499 - 473 1331 e-mail: info@vopnafjardarhreppur.is The swimming pool is 3.5 km. from road 85 on the way to Bakkafjörður, 12 km. from central Vopnafjörður. T
Others
BergEy Ferðir
Day Tour Provider
Skálanesgata 4
690 Vopnafjörður
844-1153