Shortcuts
East Iceland Emigration Center
The East Iceland Emigration Center is located at Kaupvangur Cultural Center.
The East Iceland Emigration Center is an organization of volunteers interested in re-establishing contact with the descendants of the people who left East and Northeast Iceland (primarily Vopnafjörður, North- and South-Múlasýsla, Þistilfjörður) after the eruption of Askja in 1875.
Opening hours:
Monday, Thursday and Saturday: 10-17
Other times: We will gladly meet visitors upon request
This summer's exhibit: "Sails, Rails, Rivers and Trails" - "Sigld, gengið, riðið og rúllað í lest" is open from May 25 until the end of August. The subject is the journey of the emigrants - how did they get from Iceland to North America, not to mention Brazil? Visitors are invited to experience this journey for themselves - in the form of images and text focusing on the ships, the trains, even larger ships over the Atlantic, and again the trains, wagons and even by walking as they made their way to Curitiba, Utah, Minnesota, North Dakota, Manitoba and north to New Iceland.
Get directions
East Iceland Emigration Center
Hafnarbyggð 4
GPS Points
N65° 45' 13.756" W14° 49' 36.563"
Travel directory for East Iceland Emigration Center
The official travel index of Iceland
Others
Selfljót river
Angling
Miðvangur 1
700 Egilsstaðir
8993826
Fljótsdalshérað Golf club
Golf Courses
Ekkjufell - Fellabær
701 Egilsstaðir
471-1113
BergEy Ferðir
Day Tour Provider
Skálanesgata 4
690 Vopnafjörður
844-1153
Crafts & Design
0.11 km
The Hús Handanna Shop is to find at the most trafficked crossroads in Eastern Iceland and in the heart of Egilsstadir town. The shop was established in 2010 and from the first day the main focus has
Museums
0.24 km
Menningarmiðstod Fljotsdalsherads (MMF) is the Center for Art and Culture in Fljotsdalsherad is located in Slaturhusid, Egilsstadir. As a Center for Performing Arts we are inspired every day to creat
Museums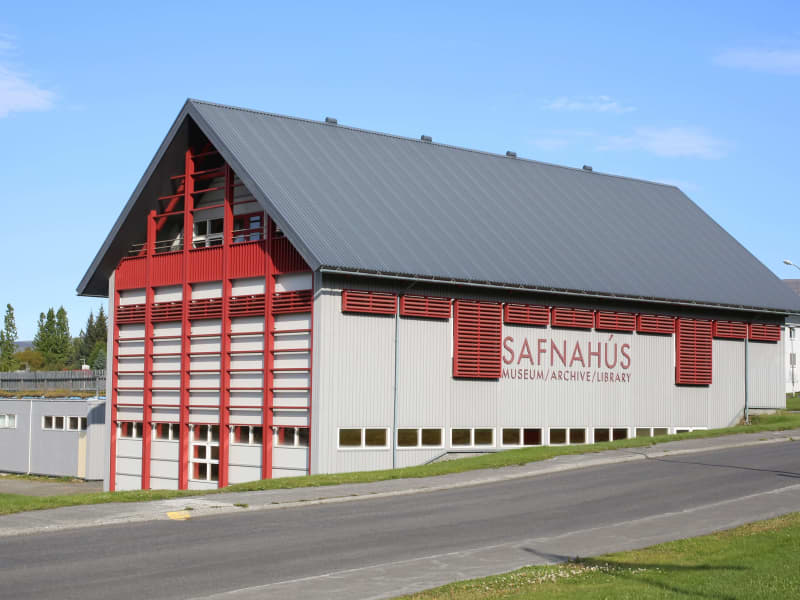 0.61 km
The East Iceland Heritage Museum was founded in 1943 and since then its aims has been to preserve the history of East Iceland by collecting and preserving things that reflect the society, culture and
Others
Icelandic craft Eik
Exhibitions
Miðhús
701 Egilsstaðir
471-1320
Sagatrails of East Iceland
Saga & Heritage
Sunnufelli 4
700 Egilsstaðir
Others
Icelandic craft Eik
Exhibitions
Miðhús
701 Egilsstaðir
471-1320
N1 - Service Station Egilsstaðir
Charging station
Kaupvangur 4
700 Egilsstaðir
440-1450