Shortcuts
Museum of Natural History Neskaupstaður
A new and interesting museum which displays the best of Icelandic nature; Icelandic mammals, shellfish, birds, insects and stone collection as well as specimens from the East Icelandic flora.
Hours of Operation:
June, July, and August: 13:00 - 17:00 daily or by arrangement with the manager, tel. 470 9063
Get directions
Museum of Natural History Neskaupstaður
Egilsbraut 2
GPS Points
N65° 8' 54.175" W13° 41' 7.930"
Travel directory for Museum of Natural History Neskaupstaður
The official travel index of Iceland
Others
Norðfjörður Golf club
Golf Courses
Golfskálinn, Grænanesbökkum
740 Neskaupstaður
477-1165
Kaj Kayak Club
Kayak Tours / Paddleboarding
Kirkjufjara
740 Neskaupstaður
863-9939
Museums
0.24 km
The museum building "Safnahúsið" in Neskaupsstaður includes 3 museums: Tryggvi CollectionAn impressive introduction to the art of painter Tryggvi Ólafsson from Neskaupstaður. The exhibition offer
Museums
24.86 km
Randulff´s Sea House is located by the sea in Eskifjördur. It is during the summer months 2011 and Randulff´s restaurant serves dinner according to a traditional local menu in a unique atmosphere.
Tourist Information Centres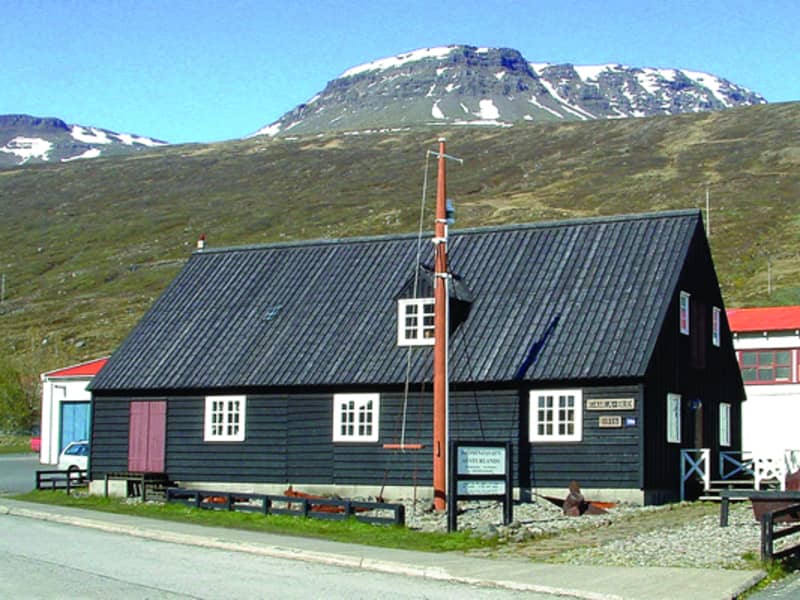 23.93 km
The museum mostly exhibits objects and utensils relating to fishing and seafaring in general. It also displays various reminders of local trade, industry, and medicine from times past. The collection
Others
Rare Stone Collection
Museums
Lambeyrarbraut 5
735 Eskifjörður
476-1177
Myndlistarsafn Tryggva Ólafssonar
Museums
Egilsbraut 2
740 Neskaupstaður
470-9063, 860-4726.
The Jósafat Hinriksson's Maritime Museum
Museums
Egilsbraut 2
740 Neskaupstaður
4709000
Others
Olís - Service station
Gas station
Hafnarbraut 19
740 Neskaupstaður
477-1500, 477-1476
Hotel Capitano
Hotels
Hafnarbraut 50
740 Neskaupstaður
477-1800, 861-4747