Shortcuts
Gistihúsið - Lake Hotel Egilsstadir
Our Eldhúsið - Restaurant is situated on the ground floor of Gistihúsið - Lake Hotel Egilsstadir. The restaurant offers Icelandic as well as international cuisine. The service is personal, cooking ingredients are fresh, local and always of the very best quality for each season.
Our Eldhúsið - Restaurants kitchen's mission is ambition and quality. As the hotel itself, its cuisine is rooted in solid tradition but the ingredients are now introduced with subtle changes and serve its meals with a new perspective which results in memorable culinary experiences.
Get directions
Gistihúsið - Lake Hotel Egilsstadir
Egilsstaðir 1-2
GPS Points
N65° 15' 44.150" W14° 24' 53.536"
Travel directory for Gistihúsið - Lake Hotel Egilsstadir
The official travel index of Iceland
Others
Fljótsdalshérað Golf club
Golf Courses
Ekkjufell - Fellabær
701 Egilsstaðir
471-1113
Selfljót river
Angling
Miðvangur 1
700 Egilsstaðir
8993826
Flugfélag Austurlands
Day Tour Provider
Kringlan 7
103 Reykjavík
470-5470
Sæti hópferðir
Bus tours
Dalbrún 12
700 Egilsstaðir
867-0528
Museums
0.64 km
Menningarmiðstod Fljotsdalsherads (MMF) is the Center for Art and Culture in Fljotsdalsherad is located in Slaturhusid, Egilsstadir. As a Center for Performing Arts we are inspired every day to creat
Crafts & Design
0.48 km
The Hús Handanna Shop is to find at the most trafficked crossroads in Eastern Iceland and in the heart of Egilsstadir town. The shop was established in 2010 and from the first day the main focus has
Museums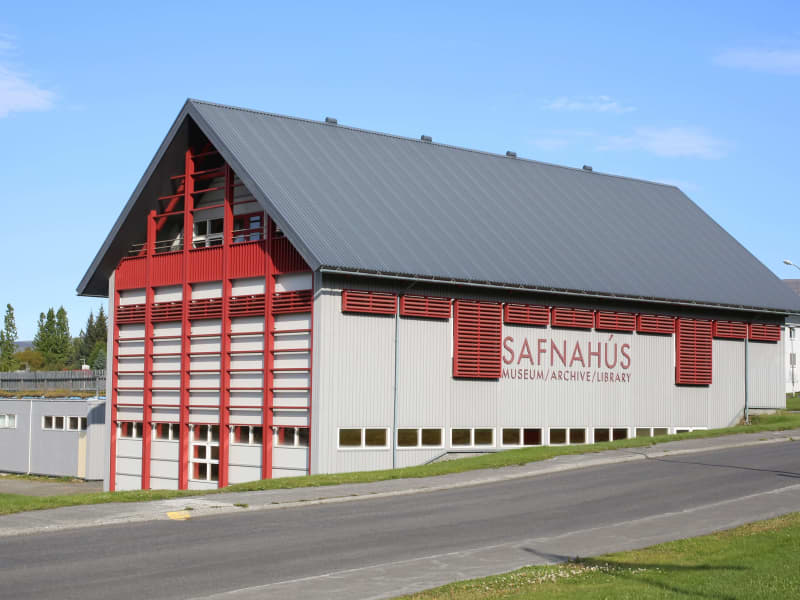 1.03 km
The East Iceland Heritage Museum was founded in 1943 and since then its aims has been to preserve the history of East Iceland by collecting and preserving things that reflect the society, culture and
Others
Sagatrails of East Iceland
Saga & Heritage
Sunnufelli 4
700 Egilsstaðir
Egilsstaðastofa Visitor Center
Tourist Information Centres
Kaupvangur 17
700 Egilsstaðir
470-0750
Icelandic craft Eik
Exhibitions
Miðhús
701 Egilsstaðir
471-1320
Others
N1 - Service Station Egilsstaðir
Charging station
Kaupvangur 4
700 Egilsstaðir
440-1450
Icelandic craft Eik
Exhibitions
Miðhús
701 Egilsstaðir
471-1320
Nielsen Restaurant
Restaurants
Tjarnarbraut 1
700 Egilsstaðir
471-2001
Teahouse
Hostels
Kaupvangur 17
700 Egilsstaðir
4712450
Glóð restaurant
Restaurants
Skógarlönd 3
700 Egilsstaðir
471-2400
Subway
Miðvangur 13
700 Egilsstaðir
530-7069
Bókakaffi Hlöðum - By Lagarfljót Bridge
Restaurants
Hlaðir
700 Egilsstaðir
471-2255, 864-6055