Shortcuts
Skaftfell Bistro
Skaftfell Bistro offers fulfilling food, pizzas, aromatic coffee, delicious cakes and sweets, ale, wine and other beverages.
The Bistró is Mon-Fri 15.00-21.00 and Sat-Sun 14.00-21.00.

For booking a table (advisable for groups or big families) call +(354) 472 1633.
Skaftfell is, amongst other things, the residence of the Dieter Roth Academy and the Bistro is furnished in the spirit of the late artist Dieter Roth. There his book works are on display along with other interesting art books and book art. In the Bistro you can read the newspapers and cruise the Internet with a PC computer or use the wireless Internet for your own laptop.
Get directions
Skaftfell Bistro
Austurvegur 42
GPS Points
N65° 15' 41.998" W13° 59' 52.404"
Travel directory for Skaftfell Bistro
The official travel index of Iceland
Swimming Pools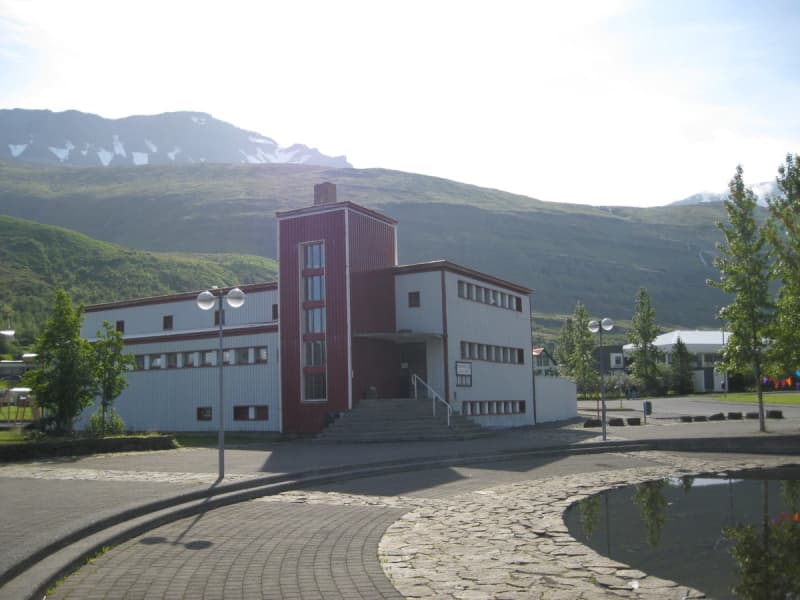 0.59 km
Seyðisfjörður swimming hall is a charismatic indoor swimming pool with hot tubs and sauna. Seyðisfjörður Swimming Hall was built in 1948 and was designed by Gudjón Samúelsson, the State House
Winter adventure
8.42 km
In the snowy glen of Stafdalur situated only 10 min. drive above the village of Seyðisfjörður, there is an excellent ski resort operated jointly by the skiing clubs of Seyðisfjörður and Fljótsd
Others
Seyðisfjörður Golf club
Golf Courses
Kúahagi / Vesturvegi
710 Seyðisfjörður
893-6243
Skálanes
Day Tour Provider
Suðurgata 2
710 Seyðisfjörður
info@skalanes.com
Museums
0.01 km
Skaftfell Center for Visual Art is situated in Austurvegur 42 in Seyðisfjörður, in a grand timber house built-in 1907. The house contains the Skaftfell gallery and bookshop on the middle floor, the
Museums
0.63 km
Technical museum The museum´s main focus is on the influx of modern times around 1880 to 1950. Technical innovations in areas such as mechanics, electricity, communications, telephony, commerce, an
Hotels
0.56 km
Hótel Aldan of Seyðisfjörður consists of three old but extensively renovated houses two of which are located by the little pond in the heart of this quaint old town in the Norwegian Schweitzer-sty
Museums
0.01 km
Skaftfell Center for Visual Art is situated in Austurvegur 42 in Seyðisfjörður, in a grand timber house built-in 1907. The house contains the Skaftfell gallery and bookshop on the middle floor, the
Others
Café Lára - El Grillo Bar
Pubs & Clubs
Norðurgata 3
710 Seyðisfjörður
4721703, 472-1703