Map
Adventura ehf.
Our business is a family one; we prefer having just a small operation. All we rent out is two rooms in our home and only to one party at a time, so yo
Aðalból
Aðalból, settled by the hero of Hrafnkell's Saga, is situated in a valley and is isolated from the farms farther down. Those who have read this exciti
Aldamótaskógur at Tinna
In the summer 2000, a project was started in Iceland to celebrate the turn of the century and the 70th anniversary of Iceland Forestry Society. Five M
Arboretum in Hallormsstaðar Forest
The Arboretum in Hallormsstaðaskógur Forest has about 80 species of trees and shrubs from all over the world, and the museum is unique in Iceland. It
Arctic Fun
We at Arctic Fun offer kayak trips in East Iceland by Djúpivogur - customized trips that suit everyone. An ideal opportunity for individuals, family,
Asknes Hiking Trail
Asknes in fjord Mjóifjörður houses the remains of a old whaling-station, which the Norwegians erected around year 1900. The factory was the largest of
Askur Pizzeria
Welcome to our new local brewery located in East Iceland, Egilsstaðir. We offer a variety of local pizza but you can also make your own! What a deal!
Askur Taproom
Affiliated to Austri Brugghús, we are a local bar located in Egilsstadir in Iceland. We serve Austri Brugghús' beers! We are a cozy and modern bar tha
Atlavík
The inlet of Atlavík camp site in Hallormsstaðaskógur woodland is beautifully situated on the shores of Lake Lagarfljót. In the eighties Icelanders wo
Auroras Iceland
In a small village on the east coast of Iceland, TheIcelandic House of the Northern Lights opened in May 2016. You can enjoy thenorthern lights exhibi
Avis Car Rental
"We try harder" Avis's focus is to rent out quality cars and provide quality services. Avis gives his client what he needs when he needs it. Avis Car
Á Hreindýraslóðum
In the heart of the Reindeer, East Skjöldólfsstaðir schoolhouse provides accommodation in single, double and triple rooms with shared facilities. Also
Álfaborg
On arrival to Borgarfjörður Eystri you will see a distinctive landmark in the middle of the village; Álfaborg or The City of Elves where the Queen of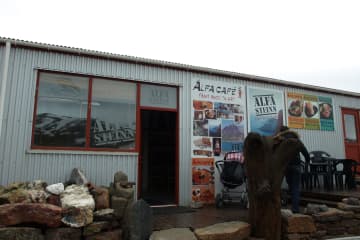 Álfacafé
Álfacafé is að friendly café in the village of Bakkagerði in Borgarfjörður Eystri. The visitor would do well to try the tasty waffles with whipped cre
Álfheimar Country Hotel
The guesthouse Álfheimar disposes of 32 double rooms with private bathrooms. Restaurant with special dishes made out of local raw material. Convenient
Álfkonusteinn Hiking Trail
A considerable distance above the farm Bustarfell in Vopnafjörður stands a large rock called Álfkonusteinn (Elf Stone). It is relatively easy to walk
Álftafjörður
Álftafjörður is a lagoon that Starmýrarfjörður, which is no wider than a large surf crosses them, separates the lagoon from the sea. The fjord is quit
Ásbrandsstaðir
Ásbrandsstaðir is near the sea on the north side of Hofsárdalur, about 7 km. from the village of Vopnafjordur. From the Ring Road, take road nr. 85 t
Bakkagerðiskirkja
Placed on the outskirts of the village of Borgarfjörður Eystri, close to the famed Álfaborg - The City of Elves, stands the church Bakkagerðiskirkja,
Beljandi
In Breiðdalsá, close to the farm Brekkuborg in Breiðdalur valley, is the Beljandi waterfall. In fact, there are two waterfalls, Ytri Beljandi and Innr
Berunes HI Hostel
The Berunes family invites travelers, wishing to slow down, to join them for a while. Berunes has one of the oldest and most renowned HI Hostels and a
Bjargselsbotnar - hike
Hiking trail starts by a sign near Hallormsstaðarskóli schoolhouse in Hallormsstaður woodland following a light green marked trail that passes through
Bjólfur and the Snow Avalanche Barriers.
A trail leading to the uppermost mountain slopes (>600 m.) offering a breathtaking view of Seyðisfjörður and the Snow Avalanche Barriers. This 5 km.
Black Sand Beach in Djúpivogur
Just outside the airport in Djúpavík are the Black Sands. It is a natural pearl complete with unique birdlife. The area offers a wide range of outdoor
Blábjörg in Berufjörður
By the sea, on the north side of Berufjordur there is an interesting natural phenomenon. A short distance east of the farm Fagrihvammur, a peculiar cl
Blábjörg Resort
Blábjörg Resort is located in the idyllic fishing village of Bakkagerði in Borgarfjörður eystri. Surrounded by beautiful mountains and unique nature,
Borgarfjörður eystri
You're in good company in this beautiful region: around 100 friendly locals populate the village, tourists pass through to enjoy the surrounds (includ
Borgarfjörður Eystri Campsite
Campsite with a service building, showers, drying cabinets, electricity for small devices, and good facilities for camping vehicles.
Bragdavellir Cottages
Bragdavellir - Cottages and a restaurant in Hamarsfjordur Bragdavellir Cottages At Bragdavelldir in Hamarsfjordur, east Iceland, we offer accommodatio
Bragðavellir Cottages
Bragdavellir Cottages is a family-owned company which offers accommodation in cosy cottages. We are located in the countryside close to the ring road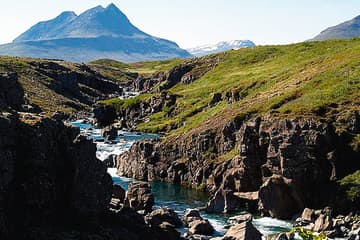 Breiðdalseldstöð
Breiðdalur central volcano is an ancient volcanic area above Breiðdalur valley and Berufjörður, It was the object of extensive research carried out by
Breiðdalssetur
The centre features an exhibition on the use of drill cores to reveal the hidden depths of Iceland's geology, including the volcanic island of Surtsey
Breiðdalsvík
Tiny Breiðdalsvík is a relatively young fishing village with some surprises and plenty of small-town hospitality. It lies on the coast with great seas
Breiðdalsvík Camping Ground
Situated behind Hotel Blafell, next to the playground is where you will find the camping ground. It has hot and cold running water and WC. Great facil
Brimnes
Brimnes peninsula is situated on the north side of Seyðisfjörður´s coastline. A 10 km. drive from the town centre brings guests to Selsstaðir farm. A
Brimnesviti
Brimnesviti lighthouse is loated on Brimnes peninsula, which is situated on the north side of Seyðisfjörður´s coastline. A 10 km. drive from the town
Brúnavík
Brúnavík is a deserted inlet just south of Borgarfjörður Eystri, renowned for its serene surroundings. A hike back and forth from the parking lot at H
Bustarfell
 In Hofsárdalur you will find the old family farm Bustarfell, a quaint, centuries old Icelandic turf house with red gables and a grass-grown roof whic
Bustarfell Museum
The Museum, i.e.the relics were given to Vopnafjörður by Elín Methúsalemsdóttir in the year 1982.  The houses, on the other hand, were sold to the Ice
Búðará
Búðará flows right through Reyðarfjörður town. In the center of the town, you will find the start of a beautiful hiking trail that runs along the rive
Búðin - Village store Borgarfirði eystri
Búðin in Borgarfjörður eystri is a small and friendly village shop owned by the local people of Borgarfjörður. The policy is to have a good selection
Búlandstindur
Búlandstindur is a 1069-meter-high basalt mountain in Djúpivogur district and is believed to be about 8 million years old. Búlandstindur is generally
Cultural Center - Langabúð
Langabúð cafe is located in the oldest building in Djupivogur, dating back to 1790. The cafe offers a wide variety of homemade goods such as soups, br
Dalatangaviti
Á Dalatanga eru tveir vitar. Þann eldri lét útgerðarmaðurinn Ottó Wathne byggja árið 1895. Hann kostaði sjálfur byggingu vitahússins sem er hlaðið úr
Dalatangi
The way out to Dalatanga lies along a narrow road that winds its way out Mjóifjörður. Drive along with landslides and cliffs, past waterfalls and gorg
Djáknadys
According to legend the mound marks the spot where the pastor of Háls and the deacon of Hamar fought to the death. Both were buried at the site, and t
Djúpivogur
In the southern pocket of East Iceland, life moves at an unhurried pace. The scenic town of Djúpivogur is part of Cittaslow, 'an international network
Djúpivogur Campsite
Djúpivogur has a fine camping place in midtown with all basic services within the span of 500 meters. The village offers various recreational possibil
Djúpivogur Swimming pool
Djúpivogur swimming pool and sports centre: Gym, sauna and a newly built indoor swimming pool with hot tubs, a small pool for children, and another sm
Drangsnes
 A hiking trail leads from the parking place by Gljúfursárfoss through Drangsnes, to Krummsholt. At Krummsholt you can see ancient ruins dating back t
Dvergasteinn
Dvergasteinn (Dwarfs´rock) is situated on the northern shore of Seyðisfjörður, abour 3 km. outside the town. The stone is easily accessible and it is
Dyrfjöll
The magnificent 1136 high mountain range Dyrfjöll near Borgarfjörður Eystri draws its name from the iconic "door" in the middle of the range. Its shap
East Highlanders
East Highlanders is a family business and run by a team of experienced drivers and guides who will help you create new memories in East Iceland. We at
East Iceland Emigration Center
The East Iceland Emigration Center is located at Kaupvangur Cultural Center. The East Iceland Emigration Center is an organization of volunteers inter
East Iceland Emigration Center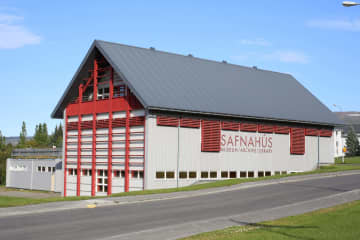 East Iceland Heritage Museum
The East Iceland Heritage Museum was founded in 1943 and since then its aims has been to preserve the history of East Iceland by collecting and preser
Eggin í Gleðivík - The Eggs in Merry bay
Eggin í Gleðivík (the eggs in Merry is an outdoor artwork by artist Sigurður Guðmundsson (b. 1942). The artwork has 34 replicas of eggs of nesting bir
Egilsstaðir
The hub of the east, Egilsstaðir is the largest town in the region and it's home to all the services a traveler might need. Across the bridge is the s
Egilsstaðir Campsite
Camp Egilsstaðir is a well-situated campground in the middle of a small town called Egilsstaðir. The supermarkets and restaurants are within walking d
Egilsstaðir Swimming pool
 Swimming pool - opening hours Summer(June 1st – August 31st)Monday - Friday 6:30 – 21:30Saturday - Sunday 10:00 – 18:00 Winter(September 1st – May 31
EiderdownComforters.com
Visiting an eiderdown farm. We invite you to visit our farm-takes for about 3 hrs. Guests learn how the eider ducks live and nest, and how the eiderdo
Eiðar
Eiðar (approx. 15 km drive from Egilsstaðir) is a church site with longstanding and important cultural and educational background. One of the first ag
Einbúi
Jafnadalur is a valley in Stöðvarfjördur facing northward. At the core of the vale, there is Einbúinn - "The Hermit"- , a voluminous and solitary rock
Eiríksstaðahneflar - hike
Hike starts by að sign on the bank of river Þverá south of Eiríksstaðir farm and continues on to Fremri Hnefill – mountain top (947 m). From there one
Eskifjörður
Eskifjörður and its surrounds are a fabulous microcosm of the east, with attractions that neatly sum up the region's appeal. History and nature work t
Eskifjörður Campsite
This camping ground is in a woodland beside the Bleiksár river, just by the entrance of Eskifjörður. There are showers, lavatories, electricity and a
Eskifjörður Golf Course
There has been a golf course in Eskifjörður since 1979 called Byggðarholtsvöllur. It has nine holes and is located south of Eskifjarðará river, within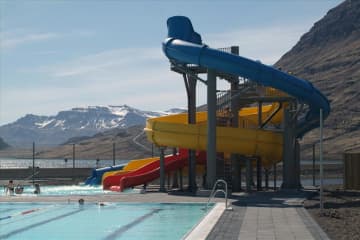 Eskifjörður Swimming pool
An outdoor swimming pool which is warmed up by a geothermal well.   The swimming pool is 25 x 12 meters and outside. There are 2 hot tubs, a sauna, 3
Eyjabakkar
In the vicinity of majestic Mt. Snæfell and the imposing Vatnajökull glacier you´ll find the rolling flatland Eyjabakkar; a green oasis in the otherwi
Eyjar Fishing Lodge at Breiðdalsá
EYJAR LODGE is thought by some to offer the most luxurious accommodation in east Iceland. The are 8 en-suite bedrooms with tv and each bathroom has ev
Eyjólfsstaðir Guesthouse
Eyjólfsstaðir Guesthouse is located in the beautiful rugged nature of East Iceland. A peaceful location just 9 km south of Egilsstaðir. We offer made
Eyvindará river
Among the precious gems of the township, Egilsstaðir is the river Eyvindará. A farm on the river banks,k with the same name, traces its roots prior to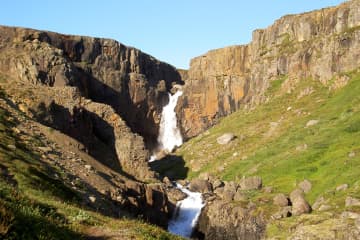 Fardagafoss Hiking Trail
Fardagafoss waterfall is close to Egilsstaðir, at the roots of Fjarðarheiði. It is one of three waterfalls in the Miðhúsaá river; the others are calle
Fáskrúðsfjörður
Fáskrúðsfjörður dishes up a Gallic surprise in the middle of the Eastfjords: a strong historical connection to France that today is showcased and cele
Fáskrúðsfjörður Campsite
The campsite is in a beautiful location by a small pond. It is at the top of the village with good facilities. There are showers, electricity, toilets
Fáskrúðsfjörður Swimming Pool
Fáskrúðsfjörður swimming pool is a 12.5-meter indoor pool with a hot tub. The swimming pool was taken into use in 1948, and the architectural style gi
Fellabær Golf Course
You can happily play golf on the course in Fljótsdalshérað. There is a cozy 9-hole course run by Fljótsdalshérað golf club. The course is called Ekkju
Ferðafélag Fljótsdalshéraðs - Egilssel at Kollumúlavatn
Accommodation: 20 sleeping bags. Telephone: No telephone. GPS: N64°36.680 - W15°08.780. Other facilities: Wood stove for heating. Gas stove for cookin
Ferðafélag Fljótsdalshéraðs - Geldingafell
Accommodation: 16 sleeping bags. Telephone: No telephone. GPS: N64°41.711-W15°21.681. Other facilities: Wood stove for heating. Gas stove for cooking.
Ferðafélag Fljótsdalshéraðs - Hiking Club
The Touring Club of Fljótsdalshérað (FFF) is a member of  The Icelandic Touring Association. Every year FFF organizes and offers a variety of tours an
Ferðafélag Fljótsdalshéraðs - Loðmundarfjörður-Klyppstaður
The chalet of the Fljótsdalshérað Touring Club at Klyppsstaður in deserted fjord Loðmundarfjörður has a sleeping bag accommodation for up to 38 people
Ferðafélag Fljótsdalshéraðs - Sigurðarskáli
. Accommodation: 75 sleeping bags. Operating time: Closed and locked during winter, wardens during summer. Telephone: 863 9236. GPS: N64°44.850-W16°37
Finnsstaðir
Finnsstaðir is a family-run business located about four minutes away from the town Egilsstaðir.  Finnsstaðir offers a few things, open all year round.
Fjalladýrð
At Fjalladýrð Tourist Services, we provide our guests with the chance to experience traditional food, culture, and accommodation in peaceful surroundi
Fjallkonustígur hiking trail
A walk to the Vestdalur Nature Reserve in Seyðisfjörður, up to the Vestdalur lake and the cave of "The Mountain Maid". The route once served as the pr
Fjarðabyggð Cultural Center
Menningarstofa Fjarðabyggðar (Fjardabyggd Cultural Center) was established in 2017, and its role is to support and promote cultural activities in Fjar
Fjord Bikes
Borgarfjörður eystri (in east Iceland) is one of those places where you can always look into the distance and see something incredible that you would
Fjoshornid
Fjóshornið is located at the Egilsstaðir farm, where the same family has engaged in farming for nearly 130 years. Skyr, yogurt and cheese is produced
Fljótsdalur
Fljótsdalur is a valley in Austurland, named after Lagarfljót lake, which flows through it. The valley is deep and wide, has calm weather and beautifu
Flugfélag Austurlands
Flugfélag Austurlands is an air operator specializing in sightseeing flights over Iceland. Operations are mainly run from East Iceland, with bases at
Flögufoss
Flögufoss is the highest waterfall in Breiðdalur valley, around 60 meters high. The waterfall is in the river Flöguá that runs through the Flöguskarð
Fossastígur Hiking Trail
An easy and pleasant walk from the center of Seyðisfjörður town, by a walkway partly gravel, partly grassy through a forested area towards the vale Fj
Fosshotel Eastfjords
Located on the east coast of Iceland, Fáskrúðsfjörður is celebrated for its majestic nature and beautiful scenery. Fosshotel Eastfjords operates in 4
French sailors in Iceland
The avant-garde exhibition in The French Museum in Fáskrúðsfjörður is the newest of Fjarðabyggð's museums and collections. This museum is located in t
Fuglabjargarnes cliffs
 Fuglabjarganes is a part of Vopnafjörður's coast line, on the north side.  Fuglabjarganes is on the nature conservatory list of Iceland for its beaut
Gallery Snærós and grafic center
Gallerí Snærós and the graphic centre is located in Stöðvarfjörður, run by the initiative of artists Sólrún Friðriksdóttir and Ríkharður Valtingojer.
Galtastaðir Fram Turf house
The old farm of Galtastaðir Fram is a well-preserved turf house from the 19th century. Inhabited until 1967 the building exemplifies the sort of housi
Gálgaás
Gálgaás is an old execution place in Egilsstaðir. The cliff Gálgaás, just east of Egilsstaðir Church, may seem unimposing, yet it has been the locatio
Geirsstaðakirkja
The pretty little turf church Geirsstaðakirkja is a reconstruction of a church from the Age of Vikings. An excavation at the estate of Litli-Bakki bac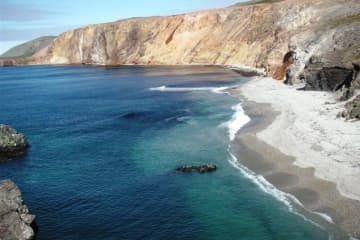 Gerpir
Gerpir is the easternmost cape of Iceland, steep and rugged, 661 meters high. It is believed that the oldest cliffs in Iceland, about 12 million years
Gistihúsið - Lake Hotel Egilsstaðir
Gistihúsið – Lake Hotel Egilsstadir is an established, family-run hotel in a farming district. It meets all modern standards of services and amenities
Grjotgardur við Hjardarhaga
A walk of about two and a half hours, fairly short but quite steep. Park your cars at the crossroads to Hnefilsdalur. Walk from the sign, located by t
Grænafell
The haven of Mt. Grænafell by Reyðarfjörður has served as the prime location for local outdoor activities for a number of years. At the top of the mou
Guesthouse Vínland
If you plan East Iceland you are welcome to Vinland Guesthouse in Fellabaer a 2 min. drive from the Heart of Egilsstadir. Egilsstadir in its relaxing
Gufufoss
Gufufoss waterfall is a beautiful waterfall in Seyðisfjörður. The name is due to the steam emitted by the waterfall and envelops it in a certain myste
Guide to Iceland
Uniting over 1500 Icelandic travel operators in a single community, Guide to Iceland remains the world's largest collaboration for Icelandic travel se
Hafnarhólmi
Hafnarhólmi islet at the harbour in Borgarfjörður Eystri is perfect for birdwatching. Hafnarhólmi is easily the most accessible Atlantic Puffin colony
Hafnarhús
At Hafnarhólmi in Borgarfjörður eystri a new, magnificent building was unveiled in 2020. Not only had there been a lack of facilities for fishermen an
Hafnarnesviti
Hafnarnesviti lighthouse is not the biggest one but is well worth the hike to get there. There was a small settlement on Hafranes. At some point, 100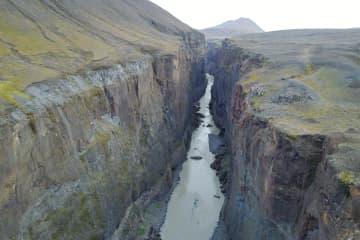 Hafrahvammagljufur
Hafrahvammagljúfur in Austurland is one of the largest and most magnificent gorges in Iceland. The gorge is about 200 meters from the bottom to the ed
Hallormsstaðaskógur
Hallormsstaðaskógur National Forest is considered to be Iceland's largest forest. The forest covers an area of 740 hectares, most of which is native b
Hallormsstaðaskógur Camping Ground
HALLORMSSTADUR NATIONAL FOREST CAMPING GROUNDTwo toilets housed are in Atlavík camping with hot and cold water, facilities for dishwashing, waste disp
Hallormsstaður
Hallormsstaður is a former parsonage. A small village has formed in this area through the years in connection with the school, travel industry, and th
Hamarsfjörður
Hamarsfjörður, a sea reservoir that lies between Berufjörður and Álftafjörður, is a particularly beautiful area with many reasons for outdoor activiti
Havarí Hostel
At the farm, Karlsstaðir in Berufjörður we welcome travelers to rent out the renovated old farmhouse that was built in 1927. The view from the house
Hálsakot Fishing Lodge
HÁLSAKOT LODGE is an elegant country accommodation ideally situated only 40-minutes drive north of Egilsstaðir town in the green woodland of Jökulsárh
Hálsaskógur
Hálsaskógur is in Búlandsnes, a short distance west of Djúpivogur. The forest area is very nice and there are signs providing information about the fo
Heidarendi
Take the driveway up to and above Heiðarsel farm and turn to the left before you come to the farm Nátthagi. Walk from a sign by the old road above Nát
Heiðavatn
A beautiful road takes you along the beautiful Breiðdalur valley, ascending towards the heath with the same name. Once upon the rolling flatland, you´
Helgustaðanáma Hiking Trail
The Iceland spar mine in Helgustaðaland can be found on the way from Eskifjörður to Vöðlavík, and a footpath leads to it. Helgustaðanáma is an old Ice
Hengifoss Guesthouse
Only 6 km from iconic Hengifoss Waterfall, East Iceland, our family-run guesthouse is located in scenic and calm countryside. A perfect place to dwell
Hengifoss Waterfall
Hengifoss is the second-highest waterfall in Iceland and it is particularly picturesque. The layers between numerous Tertiary lava strata yield a redd
Heydalir (Eydalir)
There has been a vicarage at Heydalir since early Christianity in Iceland and several renowned vicars have served there through the ages. Among them w
Hérað | Berjaya Iceland Hotels
Hérað | Berjaya Iceland Hotels is located in the town of Egilsstadir - the heart of east Iceland. The hotel atmosphere is warm and inviting and a grea
Hildibrand Hotel
Hildibrand Hotel is our apartment hotel, offering spacious self-catering apartments all with their own private balcony overlooking the fjord. The Hot
Hjáleigan Cafe Bustarfelli
Café Croft is placed beside Bustarfell Museum, Vopnafjörður. At Bustarfell Museum you get to feel and explore how Icelanders lived in the earlier days
Hnjuksvatn
Hnjúksvatn is a lake on the heath across from Merki farm. Walk from the sign by road no. 923 along Hnjúksá river to Binnubúð hut by Hnjúksvatn. By the
Hofskirkja
The Hof vicarage has always been a major factor in the history of Vopnafjörður. It was home to some of the major characters of Vopnfiðingasaga Saga an
Hotel Hallormsstadur
The hotel's emphasis is on comfort and wellness, offering various accommodation from cottages to hotel suites, in the middle of Hallormsstaður forest.
Hotel 1001 nott
Hotel 1001 nott is a family-owned luxury hotel, beautifully situated in a quiet area by Lake Lagarfljót, approximately 5km from Egilsstaðir. Guests ca
Hotel Aldan
Hótel Aldan of Seyðisfjörður consists of three old but extensively renovated houses two of which are located by the little pond in the heart of this q
Hotel Breiðdalsvík
Tucked between breathtaking coastal mountains and black sand beaches, Hotel Breiðdalsvík is a tranquil oasis of rustic charm amid the rugged beauty of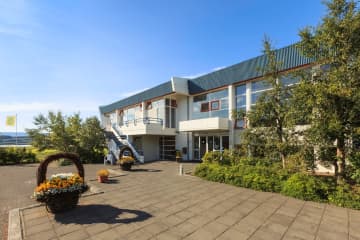 Hotel Edda Egilsstadir
Eastern Promise Egilsstaðir, the "capital of the east" boasts its own international airport and a host of local attractions. Among thHallormsstaður, I
Hotel Eskifjordur
The hotel, which opened at the beginning of summer 2015, is situated in the centre of town with views across the fjord to the majestic "Holmatindur" m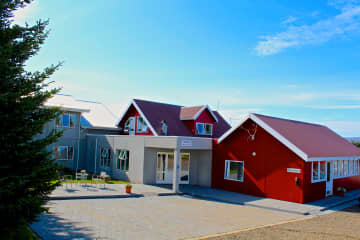 Hotel Eyvindará
Hotel Eyvindará is a peaceful and forested haven in the close vicinity of town Egilsstaðir. The site enjoys a scenic view over the surrounding region;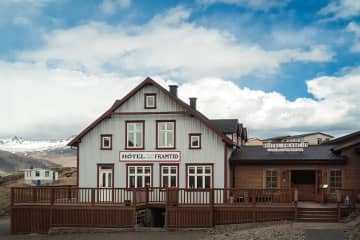 Hotel Framtíð
With its new wing of guest rooms and panoramic sea and mountain views, Hotel Framtid in Djupavogir offers a comfortable stay in beautiful natural surr
Hotel Staðarborg
Hotel Staðarborg is an accommodating and recent hotel with 30 rooms, located in the heartland of eastern Iceland in the valley Breiðdalur. The hotel i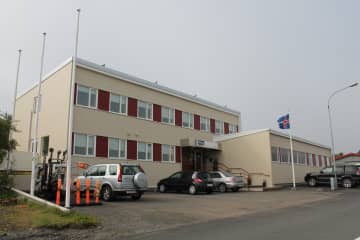 Hotel Tangi
Hotel Tangi is located in the center of the town Vopnafjordur next to the harbor. We offer 4 rooms with a private bath and a TV.One room is accessible
Hottur
Höttur (Hátúnahöttur) is a beautiful mountain which lies in the mountain range between Vellir and Fagridalur and is favored by many who live in Egilss
Hólmanes
Between Reyðarfjörður and Eskifjörður you can visit the Nature reserve Hólmanes. This is an ideal place to enjoy a good walk either down to the sea or
Hólmatindur Hiking Trail
Hólmatindur, 985 meters high, is the pride of the people of Eskfjörður, and the beautiful peak stands on the east side of the fjord, facing the villag
Hótel Valaskjálf
A nice hotel in the heart of Egilsstaðir, opposite to the East Iceland Heritage Museum, the sports ground and the local park. All 39 rooms have privat
Hrafnafell
Drive the gravel road up to Fjallssel farm and to the highest spot south-west of Hafrafell. Walk from the sign by the road towards the antennas on Hra
Hrafnkelsstadir
Hrafnkelsstaðir is a farm in Fljótsdalur valley, S-E of river Lagarfljót. It was formerly the abode of saga era hero Hrafnkell Freysgoði Hallfreðars
Hraunlína
The view from the observation area is over the Lón (lagoon) - Skógarlón inland and Nýpslón outer. Lón is a nature reserve because of the great variety
Hús Handanna Icelandic Art & Design Shop
The Hús Handanna Shop is to find at the most trafficked crossroads in Eastern Iceland and in the heart of Egilsstadir town.The shop was established in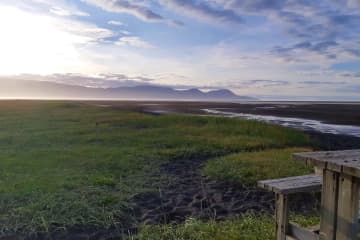 Húsey
Húsey farm is renowned for its picturesque nature, abundant wildlife and hiking opportunities. A marked hiking route will take you towards river Jökul
Hvannargil
Walk from the sign by road F905. A circular trail from Kjólsstaðaskora then Vatnsstæði, inside the lowest Hvannárgil creek through all three creeks to
Höskuldsstaðir
Höskuldsstaðir is a farmstead of distinction, located in the south branch of valley Breiðdalur, close to highway no. one. A post office up to 1947 and
Iceland / Promote Iceland / Visit Iceland
Promote Iceland is a public-private partnership established to market Iceland´s commercial interests abroad and to increase the country´s export reven
Icelandair - Egilsstaðir
From the domestic airport close to downtown Reykjavík, we fly to the following airports in Iceland. Flight times are under 1 hour. Egilsstaðir (East
Innra Hvannagil
The gorge Innra-Hvannagil is located in Njarðvík near Borgarfjörður Eystri and is accessible on foot from a parking by the road. After about 100 meter
Já sæll - Grill & bar
The restaurant ("Já sæll") is open during the summer. During other seasons the house is a community center.
Jórvíkurskógur
Jórvíkurskógur is an attractive Icelandic woodland. It has all that the local people desire: Green growth and plants with berries and mushrooms. The t
Kambanes
Between Breiðdalur valley and Stöðvarfjörður there are three steep lines emanating from the mountain Súlur. Peninsula Kambanes,  is an ideal area for
Kárahnjúkar
The Power Plant at Kárahnjúkar is the largest construction project in Icelandic history and the most significant electricity production in the country
Kárahnjúkavirkjun
A large power plant has been built at Kárahnjúkar, to supply the aluminum plant in Reyðarfjörður with energy. The Kárahjúkar power plant is the larges
Kirkjubær
Kirkjubær in Hróarstunga was a presbitery until 1956, a site of distinction and local intellectuals. The church dates from 1851 and is well preserved.
Kirkjubær Guesthouse
Kirkjubær is a unique guesthouse, converted from an old church built in 1925 in the old fishing village of Stodvarfjordur. See also: Our website and e
Kjarvalshvammur
A peaceful little haven, located at road 94 beside the Selfljót river south of Ketilsstaðir farm on the way out Héraðsflói. Here still stands a small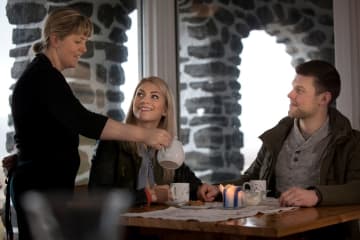 Klausturkaffi Café
Klausturkaffi is located in the cultural centre at Skriðuklaustur in Fljotsdalur valley, 39 km from Egilsstaðir. The restaurant offers lunch and cake
Klifbrekkufossar
Klifbrekkufossar is a magnificent tier of waterfalls in Mjóifjörður. While descending the main road from Egilsstaðir the waterfalls can be spotted on
Kol bar & bistro
Fallegur veitingastaður á efri hæð Hótels Hallormsstaðar með stórkostlegu útsýni yfir skóginn og Lagarfljót. Matseðillinn er fjölbreyttur með hinum ým
Kolbeinstangi Lighthouse
Kolbeinstangaviti er tæpir 20 metrar á hæð og stendur á glæsilegum stað í landi Leiðarhafnar í Vopnafirði. Vitinn var byggður árið 1942 en ekki tekinn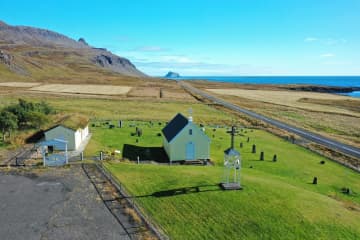 Kolfreyjustaður
The vicarage Kolfreyjustaður in Fáskrúðsfjörður dates back to the year 1878  many old and beautiful artifacts are there to be seen. The place swarms w
Kóreksstaðavígi
Kóreksstaðavígi is a beautiful rock of basalt columns. There the Viking Kórekur is said to have fought his enemies to the death and been buried at the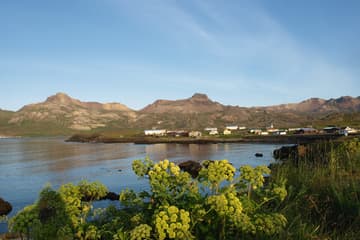 Kúahjalli og Hrafnatindur
Numerous marked trails surround the village at Borgarfjörður Eystri. One of them leads to the mountainous terrain of Kúahjalli and Hrafnatindur. The t
Lagarfljót and Lögurinn
Lagarfljót is one of Iceland's deepest lakes covering about 140 kms from its source in Eyjabakkajökull glacier to Héraðsflói bay. The innermost sectio
Lagarfljót Worm
The gigantic serpentine sea monster, or worm, of Lagarfljót (Lögurinn) lake, is Fljótsdalshérað's most famous creature. As it was already mentioned in
Landsendi
Walk from the sign by the road no 917 towards Ker (before crossing the mountain road Hellisheiði) (N65°42.52- W14°24.41), and from there to Landsendah
Lauf
Lauf Restaurant invites you to have a taste of Icelandic cuisine in the form of an exquisite evening buffet. With a great selection of delicious cours
Laugarfell
Laugarfell is located in the eastern part of the Icelandic Highlands, a bit north from Mount Snæfell. There are only two km.from the road that leads t
Laugavalladalur
Laugavalladalur is a green oasis west of river Jökulsá á Dal, some 20 km. north of dam Káraghnjúkar. Close to the site of an abandoned farm, there is
Lindarbakki
Borgarfjörður Eystri is known for its unique beauty and rich history. Lindarbakki, a small, beautiful turf house, has captivated many visitors with it
Ljósastapi
Be sure to visit Skjólfjörur beach when driving through Vopnafjordur! The beach is only a short walk from the road and offers a magnificent view of th
Loðmundarfjörður
Loðmundarfjörður is a beautiful deserted fjord north of Seyðisfjörður. It was probably inhabited since settlement started in Iceland. It is known that
Magnahellir
Drive north of Kárahnjúkastífla reservoir along a road (fit for SUV) on Lambafell to crossroads by Laugavellir. Drive down to a parking area by Dimmug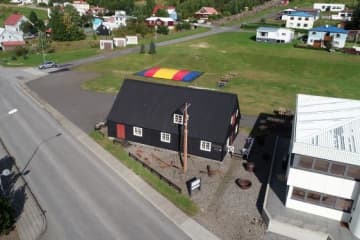 Maritime Museum
The museum mostly exhibits objects and utensils relating to fishing and seafaring in general. It also displays various reminders of local trade, indus
Meleyri
Meleyri is a charming shoreline near Breiðdalsvík. This is an outdoor area, a colorful birdlife arena and popular among locals and tourists alike. The
Menningarstofa Fjarðabyggðar
Menningarstofa Fjarðabyggðar (Fjardabyggd Cultural Office) was established in 2017, and its role is to support and promote cultural activities in Fjar
Midhús
Miðhús was among the first guesthouses in the Hérað region. Travellers passed Miðhús on their way to Seyðisfjörður and Eskifjörður. Today Miðhús house
Mjóanes accommodation
Cozy accommodation located in the countryside 18 km from the village Egilsstaðir on road 931. Peaceful and beautiful landscape, nice hiking trails dow
Mjóeyri
Mjóeyri is a beautiful place outside the village in Eskifjörður. There is a lighthouse and a beach where it is fun to play.  Mjóeyri was the last exec
Mjóeyri Fjordlife
Mjóeyri Cottages are one of Eskifjörður's trademarks. They are the charming, red-colored fishing sheds of Norwegian origin. Our cottages are located o
Mjóifjörður
In a country that specializes in unspoiled and out-of-the-way places, Mjóifjörður might just take the title of 'most remote'.   Its name translates as
Móðir jörð
The Móðir Jörð products originate from the organic farm of Vallanes, in East Iceland.  Móðir Jörð is recognised for organic Icelandic products made fr
Mulakollur
Þingmúli divides Skriðdalur into Norðurdalur and Suðurdalur. The Round Road nr.1 lies through Suðurdalur to Breiðdalur. The homestead at Þingmúli was
Museum of Natural History Neskaupstaður
A new and interesting museum which displays the best of Icelandic nature; Icelandic mammals, shellfish, birds, insects and stone collection as well as
Möðrudalskirkja
In Möðrudalur there is a small and beautiful church that was built in 1949. Farmer Jón A. Stefánsson (1880-1971) created the church in memory of his w
Nesbær Cafe
Nesbær cafe is in Neskaupstaður. It has been a popular place for a moment of relaxation for more than a decade. It is located in an old house in the v
Neskaupstaður
Neskaupstaður is about as far east as you can go in Iceland, and soaring mountains provide a scenic backdrop to the town (which is sometimes called No
Neskaupstaður Campsite
The camping ground is in a beautiful panoramic viewpoint near the avalanche defence structure in Drangagil, just above the street Víðimýri. On-site ar
Neskaupstaður Golf Course
Grænanesvöllur is a golf course at the Norðfjörður Golf Club. The course has nine holes, par 70, and was built in 1965. It is considered an extremely
Neskaupstaður Swimming Pool
Stefánslaug Swimming Pool is an outstanding outdoor swimming pool with hot tubs, sauna, and two water slides. Located in the hills of Neskaupstaður, t
Nielsen Restaurant
Nielsen is a newly renovated restaurant in the heart of Egilsstaðir, East Iceland. The house, which is the oldest house in town, was built in 1944 by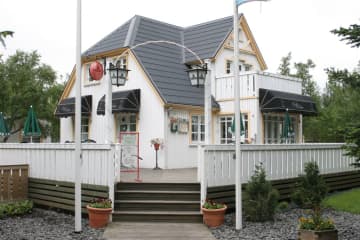 Nielsenshus
The Nielsen House was the first private house built in the village of Egilsstaðir , built in the year 1944 by the danish Oswald Nielsen. Today it hous
Njarðvíkurskriður and Naddi
Until the year 1949, when a passable road came about, all traffic through the Njarðvíkurskriður screes between Njarðvík and Borgarfjörður Eystri was e
Norð Austur - Sushi & Bar
Norð Austur sushi & bar is a part of Hótel Aldan , a family-run hotel in the peaceful and remote town of Seyðisfjörður only a few meters from the icon
Oddsskarð
It was not until 1949 that Norðfjörður first came into road contact with the neighboring settlements. The route was through Oddsskarð, one of the high
Oddsskarð Skiing Area
One of the best skiing areas in Iceland is located in Oddskarð pass, between Eskifjörður and Norðfjörður. In the Oddskarð, there is a tow lift that go
Papey
For centuries Papey was the only inhabited island off Iceland's east coast. The name is a Celtic one, meaning "Friar's Island." Two 12th-century Icela
Páskahellir Cave
Páskahellir is a small cave by the seaside of Neskaupstaður Nature Reserve, with pillow lava and rock tunnels. You can also find holes that were proba
Post-Hostel
Post-hostel in Seydisfjordur is a newly opened hostel/guesthouse in the old post office building from the sixties, near the harbor with ocean view. Th
Prestagil
Prestagil is a small gorge innermost in Mjóifjörður, on the south side. A small but beautiful waterfall flows through the gorge, which derives its nam
Rainbow Street in Seyðisfjörður
The small town of Seyðisfjörður is famous around Iceland for its colour and creativity. One of its best-known features is the Rainbow Street (referred
Randulffs-sjóhús
Randulff´s Sea House is located by the sea in Eskifjördur. It is during the summer months 2011 and Randulff´s restaurant serves dinner according to a
Rangarhnjukur
Walk from the sign by the gate to Fjallasel farm, where you take an old road up above the farm. When you arrive up to turn off the road to the right a
Raudshaugur
Rauðshaugur is a rock or a hill protruding from the farm Höfði and can be seen widely from Hérað. According to legend it is the burial heap of farmer
Rauðubjörg
These brightly colourful rhyolite cliffs rise over the seashore of Barðsnes peninsula, across the bay from Neskaupstaður. Residents of the fjord have
Reindalsheiði
Reindaldsheiði is an old marked route between Breiðdalur and Fáskrúðsfjörður. The mail was brought this way in times gone by and therefore the old cai
Reyðarfjörður
At over 30km long, Reyðarfjörður is the longest and widest of Iceland's Eastfjords. Norwegians once operated whaling stations along the fjord, and fis
Reyðarfjörður Campsite
This camping site is beautifully located by the Andapollur pond, a small pond at the left of the town's entrance. Facilities include shower, lavatorie
Reyðarfjörður Golf Course
Fjarðabyggð Golf Club's course is called Kollur and is located on a hillside in the town of Reyðarfjörður. The course has 9 holes, is par 70, and has
Rjúkandi
Rjúkandi waterfall is a beautiful waterfall that gracefully descends a few cliffs, from the mountains and almost down to highway 1. Access to the wate
Safnahúsið in Neskaupstaður
The museum building "Safnahúsið" in Neskaupsstaður includes 3 museums: Tryggvi CollectionAn impressive introduction to the art of painter Tryggvi Ólaf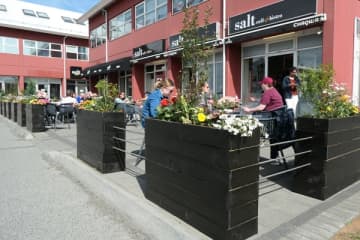 Salt Café & Bistro
A bistro is in its original Parisian incarnation a small restaurant serving moderately priced simple meals in a modest setting. Bistros are defined mo
Sanddalur
Sanddalur is a beautiful valley that lies south of Snæfell. The valley is barren and breathtaking with green moss plains and peculiar rock formations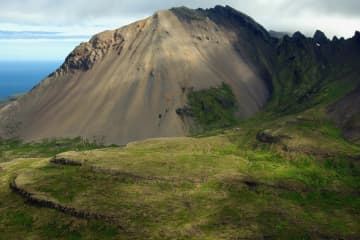 Sandfell
Sandfell is a distinctive 743m. high rhyolite mountain between Stöðvarfjörður and Fáskrúðsfjörður. The best approach is from the south side of Fáskrúð
Sandfell Skriddalur
Sandfell is an impressive looking rhyolite mountain in the shape of a ridge and reminds one of a tent because of its even slopes which are mostly free
Sandvik
Sandvík is a long, black sandy beach in from the fjord. The coast is a family paradise created by nature. Guests may find seashells, take a walk, watc
Saxa
Just off the coast of farm Lönd in Stöðvarfjörður, there´s a singular rock formation called Saxa ("The Grinder). This is an impressive perforated clif
Selárdalur Swimming pool
Selárdalur Swimming PoolPhone: 473 1499 – 473 1331e-mail: info@vopnafjardarhreppur.isThe swimming pool is 3.5 km. from road 85 on the way to Bakkafjör
Selskógur
Selskógur the small forest on the eastern outskirts of Egilsstaðir, mainly consists of birch but also numerous rowans. Inviting woodchip trails of var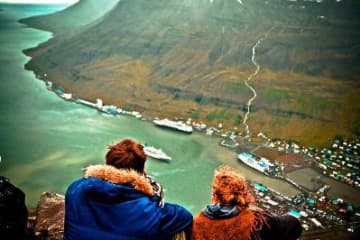 Seven summit´s
Period: summer By climbing seven of the peaks surrounding the fjord of Seyðisfjörður, one earns the prestigious title of "a Seyðisfjörður Mountain Vik
Seyðisfjarðarkirkja
The Church in Seyðisfjörður is one of the most recognisable landmarks in Iceland. With its distinct colour and buildingstyle it has become a popular s
Seyðisfjörður
Color and creativity abound in Seyðisfjörður, a village filled with bright cottages and artist studios. Recently it has become famous for its photogen
Seyðisfjörður – Hafaldan HI Hostel
Seyðisfjörður – Hafaldan HI Hostel is located in the towns centre in the historic old hospital. The building has been under constant renovation for t
Seyðisfjörður Campsite
The campsite is located close to the center of town.  It is surrounded by trees and divided into smaller areas.  It is well located but close to the c
Seyðisfjörður Golf Course
The golf course in Seyðisfjörður is called Hagavöllur, a 9-hole golf course just inside the town. Found on the right side of the road on Fjarðarheiði,
Seyðisfjörður Incoming Information Office
The Seyðisfjörður Information Centre is located at the Ferry harbour at Ferjuleiru 1.  The staff will give you information about weather, interesting
Seyðisfjörður Swimming Pool
Seyðisfjörður swimming hall is a charismatic indoor swimming pool with hot tubs and sauna. Seyðisfjörður Swimming Hall was built in 1948 and was desig
Silfurberg
Silfurberg is a small new boutique country resort, beautifully located at the farm Þorgrímsstaðir in Breiðdalur valley in East Iceland, about 45 minut
Síreksstaðir Farm Holiday
You will find the farm Síreksstaðir in glen Sunnudalur, a small and peaceful haven off valley Hofsárdalur in Vopnafjörður. The farm boasts a small gue
Skaftfell
Center for visual artsPeriod: All year round.Austurvegur 42710 Seyðisfjörðurs. 472 1632skaftfell@skaftfell.iswww.skaftfell.is Skaftfell is a cultural
Skaftfell Bistro
Skaftfell Bistro offers fulfilling food, pizzas, aromatic coffee, delicious cakes and sweets, ale, wine and other beverages. The Bistró is Mon-Fri 15.
Skaftfell Center for Visual Art
Skaftfell Center for Visual Art was founded in the year 1998 by a group of art enthusiasts, the Skaftfell Group. The Skaftfell Group was formed by fri
Skálanes
Skálanes nature and heritage centre is situated in a beautifully restored Icelandic farmhouse set in its own nature reserve at the mouth of Seyðisfjör
Skálinn Diner
50's style American diner situated in Egilsstaðir, East Iceland. Serving Icelandic home cooking with Kjörís icecream on the side. 
Skipalækur
Skipalækur combines all the advantages of rural and urban residency. This peaceful haven in the Fell region -which boasts some of the most splendid vi
Skjólfjörur
Be sure to visit Skjólfjörur beach when driving through Vopnafjordur! The beach is only a short walk from the road and offers a magnificent view of th
Skorrahestar, riding tours
Skorrahestar offers short and long horse riding tours as well as hiking tours in the fjords by the Atlantic Ocean. We are located in Nordfjördur on th
Skriðuklaustur
Skriðuklaustur is an ancient manor and magistrate's residence in Fljótsdalur. There was a monastery at Skriðuklaustur from 1493-1552. The ruins of the
Skriðuklaustur, Centre of culture & history
Skriðuklaustur is the former home of the famous author Gunnar Gunnarsson (1889-1975). Since 2000 it has been open as a centre of culture & history wit
Skrúður
Skrúður is an island in Fáskrúðsfjörður. It is surrounded by high cliffs and is accessible only to the bold and brave. There is a sizable cave on the
Skumhottur
Skúmhöttur the second tallest mountain in the range between Fljótsdalshérað and Reyðarfjörður. It consists mostly of rhyolite but the peak itself is o
Sláturhúsið
The Center for Art and Culture in Fljotsdalsherad (MMF) is located in Slaturhusid, Egilsstadir. As a Center for Performing Arts we are inspired every
Smjörfjöll
The mountain range between Vopnafjörður and Fljótsdalsérað, is called Smjörfjöll (butter mountains) and it consists of high and steep mountains, the h
Snæfell
The Snæfellsskáli lodge has space for 45 persons. It has oil - stove, heating system and WC. GPS location: 64.48.250N/ 15.38.600V. Heating, water, WC.
Snæfell
Mt Snæfell towering to 1,833 m, is the highest mountain in Iceland, outside the glacier regions. Even so, and despite the omnipresent snow, (Snæfell =
Snæfellsstofa
Snæfellsstofa is a visitor center and information center for the eastern area of ​​Vatnajökull National Park. It opened in 2010 and is the first envir
Snæfellsstofa Visitor Centre, Skriðuklaustur
Snæfellsstofa is the information center for the eastern territory of Vatnajökull National Park. It is situated at Skriðuklaustur in an environmentally
Sólbrekka in Mjóifjörður
Sólbrekka and cottages in Mjóifjörður are by road no. 953 The nearest town is Egilsstaðir, 42 km. Two cottages located on Brekkubrún, right below the
Spanarhóll
Spanarhóll is in the north end of Fjórðungsháls, 591 m high. You drive to the south up Fell to the farm Refsmýri. Walk from the sign by Þorleifará riv
Stafdalur
Stafdalur ski resort in Seyðisfjörður is located near road nr 93 between Egilsstaðir and Seyðisfjörður. In the area are 3 skilifts and hills for all k
Stafdalur Skiing Area
Stafdalur is by highway no. 93 between Seyðisfjörður and Egilsstaðir. The ski area is in approx. 21 km. distance from Egilsstaðir and 8 km. from the c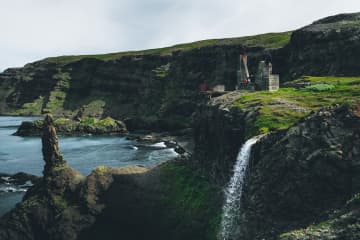 Stapavík by Héraðsflói
Stapavík is an inlet that lies in a magnificent setting of steep cliffs and the open sea. From 1930-1945 Stapavík was a used as an unloading port for
Stapi in Stapavík
In Stapavík, south of Djúpivogur an close to Höfn, there is a majestic cliff rising about 20 meters out of the sea. It is landlocked and is a little w
Steinasafn Petru
Ljósbjörg Petra María Sveinsdóttir was interested in stones all her life and started to collect them in earnest in 1946. Most of her stones were found
Stormur Cottages
Accommodation in small cottages. Each cottage sleeps up to 3 adults, with a double bed and a double sleeping couch. Also ideal for families with child
Stóra-Sandfell Horse Rental
The horse rental/The travel service at Stóra-Sandfell is located 17 km. south of Egilsstaðir, by highway 95. When driving over the road called Öxi (wh
Stóra-Sandfell Travel Service
The travel service at Stóra-Sandfell is located 17 km. south of Egilsstaðir, by highway 95. When driving over the road called Öxi (which is the shorte
Stórurð
Stórurð boulders is one of Icelands most spectacular sights and has gained more popularity amongst hikers in recent years. The expansive surroundings
Stórurð Service Cabin
When development started on the hiking trails and surrounding area to Stórurð and Dyrfjöll it was decided to build a service cabin for the area. The c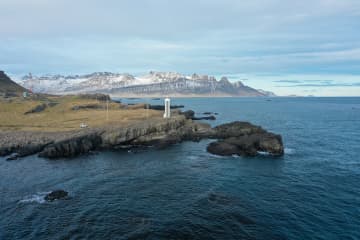 Streitishvarf
Streitishvarf is a great outdoor area, suitable for the whole family. A beautiful, short hiking trail offers a brilliant insight to the geological his
Streitisviti
A lighthouse was first built at Streitishvarf in 1922 and it operated until 1958, when it was removed due to the building of a new lighthouse in Breið
Strútsfoss
Start from the sign near Sturluflöt which is the innermost farm in Suðurdalur, east of Kelduá river. Walk along the banks of Fellsá river on the east
Stuðlagil
Stuðlagil is a unique basalt canyon located in Efri-Jökuldalur in Fljótsdalshérað, which in recent years has established itself as one of the most exc
Stuttidalur
Walk from the sign by road nr. 1 close by Haugaá river. Go through a gate and then walk by the fence approx 600 m. Keep on walking the staked trail. S
Stöðvarfjörður
Stöðvarfjördur is the only Eastfjords town that the Ring Road travels directly through, and there are plenty of opportunities to stop and enjoy the un
Stöðvarfjörður Camping Ground
The camping site is by the east end of the village, with facilities such as lavatories, electricity, and disposal of waste for campers. The site stand
Stöðvarfjörður Swimming pool
A UNIQUE OUTDOOR POOL WITH A HOT TUB In the village of Stöðvarfjörður you will find a beautiful but small outdoor pool, located right by the element
Sænautasel
The farm of Sænautasel, situated up in the highland of Jökuldalsheiði, was inhabited from 1843-1943. In the years 1875-1880, however, it was left aban
Tangasporður
The Vopnafjörður town is located on Kolbeinstangi peninsula. The outmost part of Kolbeinstangi is called Tangasporður. The area is not inhabited but t
Tanni Travel
Tanni Travel is a fully licensed travel agency, and we own and operate 17 buses of various sizes. We work all over Iceland, but East Iceland is our ba
Technical Museum of East Iceland
Technical museum The museum´s main focus is on the influx of modern times around 1880 to 1950. Technical innovations in areas such as mechanics, elect
Technical Museum of the Eastfjords
TECHNICAL MUSEUM OF EAST ICELANDThe Technical Museum suffered a tremendous loss due to massive landslides in December 2020. The landslide devastated m
Teigarhorn
Teigarhorn, close to Djúpivogur, is known for remarkable geological formations and interesting history of industry and culture. Teigarhorn is a nature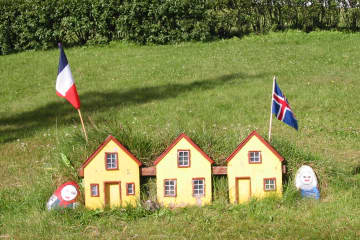 The French Graveyard - le cimetiere francais
Just outside the Fáskrúðsfjörður town is a monument with the names of 49 French and Belgian sailors who died in Iceland. In 2009, representatives from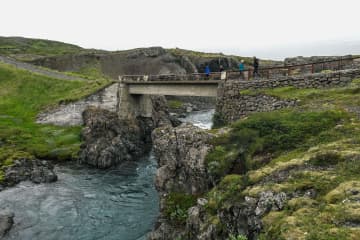 Tinna Adventure
We at Tinna Adventure are Icelandic nature and travel enthusiasts. Whether by car, on a bike or on foot, we want to share Iceland's unique nature and
Travel East Iceland
We are your Hiking and Super Jeep experts in East Iceland and we want to share our unique nature with you. Our goal is to provide a superior service i
Turf Houses by Hjarðarhagi
The old sheep houses by Hjarðarhagi are the remains of a six-house cluster, but the other houses were removed around 1970 due to proximity to the ring
Tvísöngur Sound Sculpure
Tvísöngur sculpture, by artist Lukas Kühne, mixes concrete, nature, and sound to create an interactive tribute to Iceland's unique tradition of five-t
Unaos
Unaós ("The Estuary of Uni" is a beautiful inlet on the east coast of Héraðflói bay. It is named after the settler Uni Garðarsson but according to the
Urðarhólar
A delightful short walk from Afrétt in the innermost part of Borgarfjörður Eystri takes the wanderer to Urðarhólar; idyllic scenery with hilly terrain
Vallanes
Vallanes is a farm and a vicarage, known for the habitation of many leading scholars and literates of centuries past. Today the farmers of Vallanes ar
Vallanes Farm Guesthouse
We offer accommodation in the heart of our Móðir Jörð organic farm in Vallanes.  Flat or cottage accommodate 2-4 people with a double bed, kitchenette
Valtyshellir
Walk from the sign by road no 1 road east of Gilsá river (N65°08,172-W14°31.133), pass the ruins of Hátún which used to be a large farm in the early a
Valþjófsstaður
Valþjófsstaður is an estate deep in Fljótsdalur. It is an ancient manor, and there has been a church since the thirteenth century. Valþjófsstaður was
Vatnajökull National Park
Vatnajökull national park established 7. June 2008, covers an area of 14,141 km2 (13,7% of Iceland). The eastern covers 2.384km2. There are many place
Vattarnes
The Vattarnes peninsula is part of a beautiful coastline between Reyðarfjörður and Fáskrúðsfjörður. Vattarnesviti lighthouse is located on Vattarnes.
Vattarnesviti
Vattarnesiviti lighthouse is located on Vattarnes. There has been a lighthouse at Vattarnes since 1912 but the one standing today was built in 1957. 
Vestdalsvatn
A great trail for hiking which involves crossing Vestdalsheiði mountain range, from Hérað to Seyðisfjörður. Vestdalsheiði heath used to be a frequentl
Vestdalur
A walk to Vestdalur Nature Reserve, Vestdalur lake and the Mountain Lady cave. The route was used to transport mail and trade in the old days between
Við Voginn
Restaurant with over the counter service - offering best fish and chips, burgers, sandwiches. Traditional home cooked meals for lunch on weekdays.
Virkisvík
Virkisvík cove is a beautiful place with colourful sediments, basalt formations and a waterfall that cascades over precipitous cliffs into the sea.  T
Víknaslóðir
Víknaslóðir trails, sometimes also referred to as Trails of the Inlets is a vast net of well-marked and versatile hiking routes reaching from the vill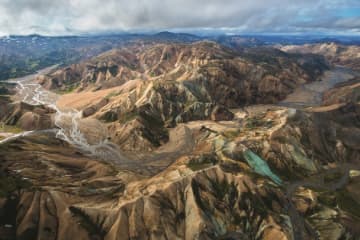 Volcano Heli
Volcano Heli offers sightseeing tours, film & photo and dual-control flights. We at Volcano Heli are passionate about flying and offering our customer
Vopnafjarðarkirkja
Vopnfjarðarkirkja church was built in 1903 and is now a historic building. Until that year, there was no church in the village, but there were churche
Vopnafjörður
There's good reason to turn off the Ring Road (Hwy 1) at Route 85: the secluded town of Vopnafjörður sits pretty on a scenic stretch of coastline, sur
Vopnafjörður Camping Ground
Vopnafjörður Camping groundAt Lónabraut above the Brekkubær daycare centre. The camping ground is situated in the hills in the centre of the village,
Vopnafjörður Golf Course
The Vopnafjörður golf course, Skálavöllur, has 9 holes which due to the course layout have a special place among the golf courses in Iceland. On a hil
Vopnfirðingasaga Monument
Vopnfirðingasaga is one of the Icelandic sagas. This saga was probably written around 1225 to 1250 about incidents happening in 960-990. The saga's se
Vöðlavík Hiking Trails
Vöðlavík, which is sometimes called Vaðlavík, is a deserted cove south of Gerpir, where there used to be several farms. A road leads to Vöðlavík from
Vök Baths
Vök Baths is a geothermal destination on the beautiful Lake Urriðavatn in East Iceland. Located in only a 5-minute drive from Egilsstaðir, the largest
Vök Bistro
Vök Bistro, located at Vök Baths serves a tasty array of small courses, soups, salads, and cakes accompanied by a variety of freshly baked homemade b
Völvuleiði
At the top of Hólmaháls, just above the road, is the grave mound of a Völva (prophetess) that has protected Reyðarfjörður and Eskifjörður from attacks
War Museum
At the Icelandic Wartime Museum, you can travel back to the days of the Second World War and the military occupation of Reyðarfjörður. The museum give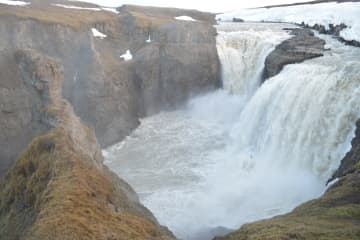 Waterfall Circle
The Waterfall Circle is an 8 kilometers long hiking circle that starts and ends in Laugarfell. On the hike, you can see five waterfalls and one canyon
Wildboys.is
Wildboys.is operate all kinds of hiking tours all year. A midnight tour on Mt. Snæfell, The amazing Dyrfjöll and our canyon adventure in Hafrahvammar
Wilderness center
Wilderness Center of Iceland - Center of Recreation The Wilderness Center is an authentic and peaceful hideaway, located right on the edge of Northern
Wilderness Center
Wilderness Center of Iceland - Center of Recreation The Wilderness Center is an authentic and peaceful hideaway, located right on the edge of Northern
Þerribjarg and Múlahöfn
Drive the main road up Hellisheiði mountain and when you've reached where you are about the highest part, take an off-road trail to the right from the
Þjófadalur (Thief valley)
Þjófadalur is a beautiful valley that lies south of Snæfell. To get there you have to walk, the best is to walk along the Þjófadalsá river through Þjó
Þverárgil
The hiking path runs along Þverá river in Þverá canyon. The canyon is exceptionally beautiful as one can see colorful rock formations from an old volc
Þvottaá
The farm Þvottá is the southernmost farm in Álftafjörður. Around the year 1000 the renowned Saga personality Hallur Þorsteinsson, or Síðu-Hallur, live