Shortcuts
'Stop standing in front of East Iceland, dear meteorologists'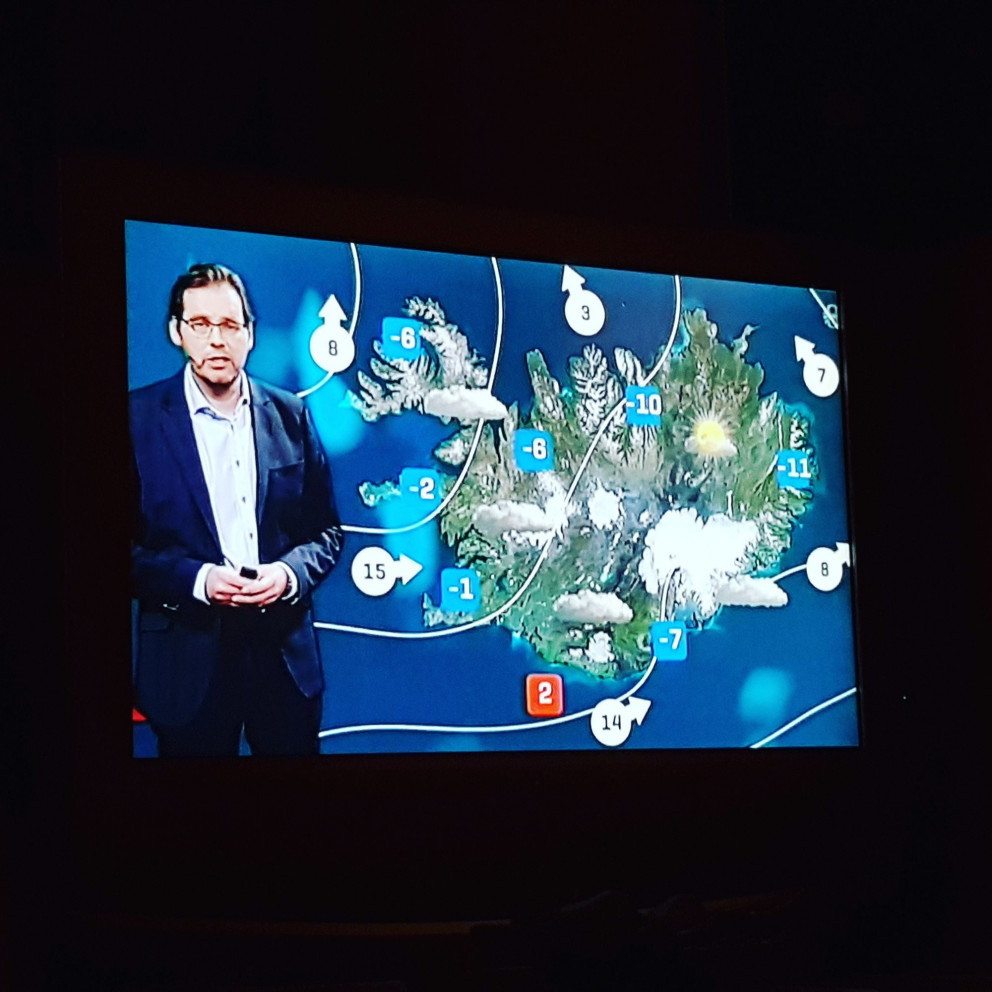 'Stop standing in front of East Iceland, dear meteorologists,' (Hættið að standa fyrir Austurlandi kæru veðurfræðingar) is the name of a new Facebook page with 136 members.
On the page, people share screen shots of meteorologists on the national broadcasting station RÚV, standing in front of a weather map of Iceland, blocking the view of the east part of the country, while detailing the forecast. While signs indicating wind speed, precipitation and temperature cover the rest of the map, East Iceland is covered by the meteorologist alone.
Read the story at Iceland Review. 
Hear an interview on CBC Radio in Canada.