Shortcuts
Three reasons East Iceland needs the Holidays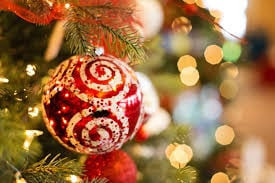 We all need the holidays but in East Iceland we really, really, really need them. Here are three good reasons why we need them according to our partners and good friends at Tanni Travel/Meet the Locals:
The Christmas lights shine a bright light during the darkest days
These are the days of darkness. In fact today is the shortest day of the year. Many of the eastern fjords have towering mountains surrounding them, which means they haven't seen a glimpse of the sun for weeks. And although the darkness certainly has its charm the Christmas lights help keep the day bright and bring warmth to our hearts.
Because buying fireworks for New Year's Eve helps keep us safe
Now this might sound crazy, but bear with us. The volunteer search and rescue squads main way to fund their operations is by selling fireworks for New Year's Eve. By buying fireworks from them we help keep their operations running and make the area a bit safer at the same time. The largest rescue mission undertaken in East Iceland this year took place in November when a hunter and his dog went missing. The search went on for three days and involved over 400 rescue volunteers from all over the country. Luckily the hunter and his trusted companion were found safe and sound on the third day of the search.
The Christmas trees are good for the local economy
Trees and forests are maybe not what first comes to mind when one thinks of Iceland. But East Iceland is home to the largest forest in all of Iceland, Hallormsstaðaskógur. In the surrounding area conditions are good for growing trees and many farmers have been doing so for years. Many of them have begun growing and selling trees for Christmas. These locally grown Christmas trees provide an environmentally friendly option for consumers. At the same time buying them supports their endeavor to afforest their land