Christmas in East Iceland
Every year, in the lead-up to Christmas, many children around the world become fixated on reindeer. Not in Iceland, however - even though reindeer roam wild here in Austurland. Santa Claus and his reindeer-pulled sleigh play relatively no part in Icelandic Christmas traditions. Instead, children are visited by 13 Yule Lads in the days preceding Christmas.

The Yule Lads
We have many unique Christmas traditions here in Iceland, from eating smelly fish on December 23 to giving books on December 24. We make pretty laufabrauð (leaf bread), eat plenty of cookies, and drink a curious soda made by mixing malt and orange soda.

Our most unique Christmas tradition? That's easy: it's our Yule Lads. One of these 13 prankster brothers comes down from the mountains for the 13 nights before Christmas – one each night. Children in Iceland place a shoe on their windowsill before going to bed: good children get a small gift in their shoe from the visiting Yule Lad, while naughty children get a potato!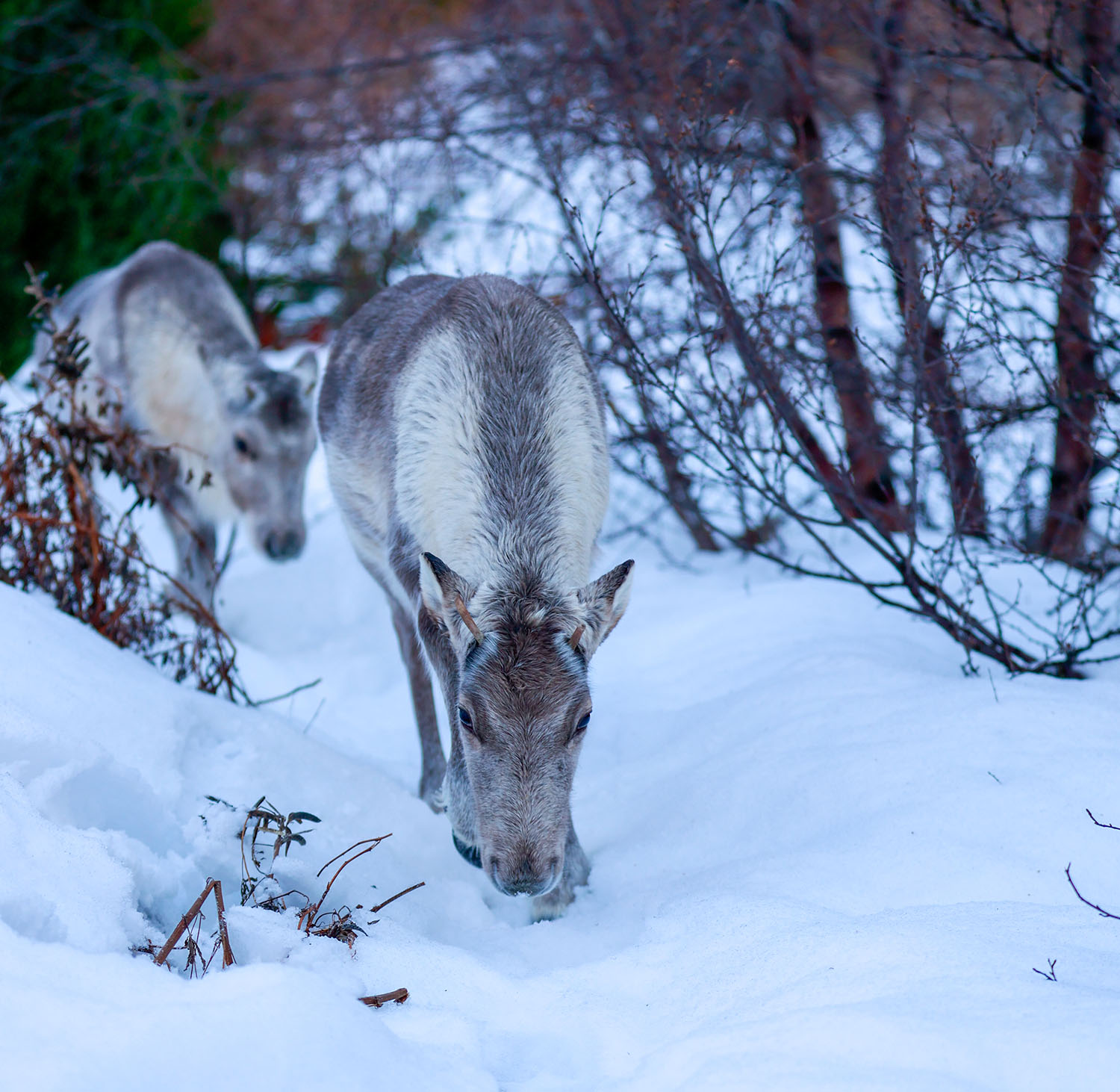 Photo: Fannar Magg

The story of Garpur and Mosi
Even though Icelandic holiday tradition doesn't involve a sleigh pulled by reindeer, two rescued animals are getting lots of attention in Austurland this Christmas season.

In May this year, Egilsstaðir locals Fannar Magnússon and Björk Björnsdóttir came across two reindeer calves in the highlands, while on a snowmobiling trip close to Snæfell mountain. These calves were only around a week old, and seemed to be abandoned close to the side of the road. They were very small and in bad shape, and after checking if they could locate any adult animals in the area, Fannar and Björk decided to save them.

In consultation with local vets and authorities, Fannar and Björk have given the two male calves – which they have named Garpur and Mosi – a new home at Vínland Guesthouse (owned by the couple's extended family), outside Egilsstaðir. Here, there's plenty of space for a reindeer enclosure, and for daily walks.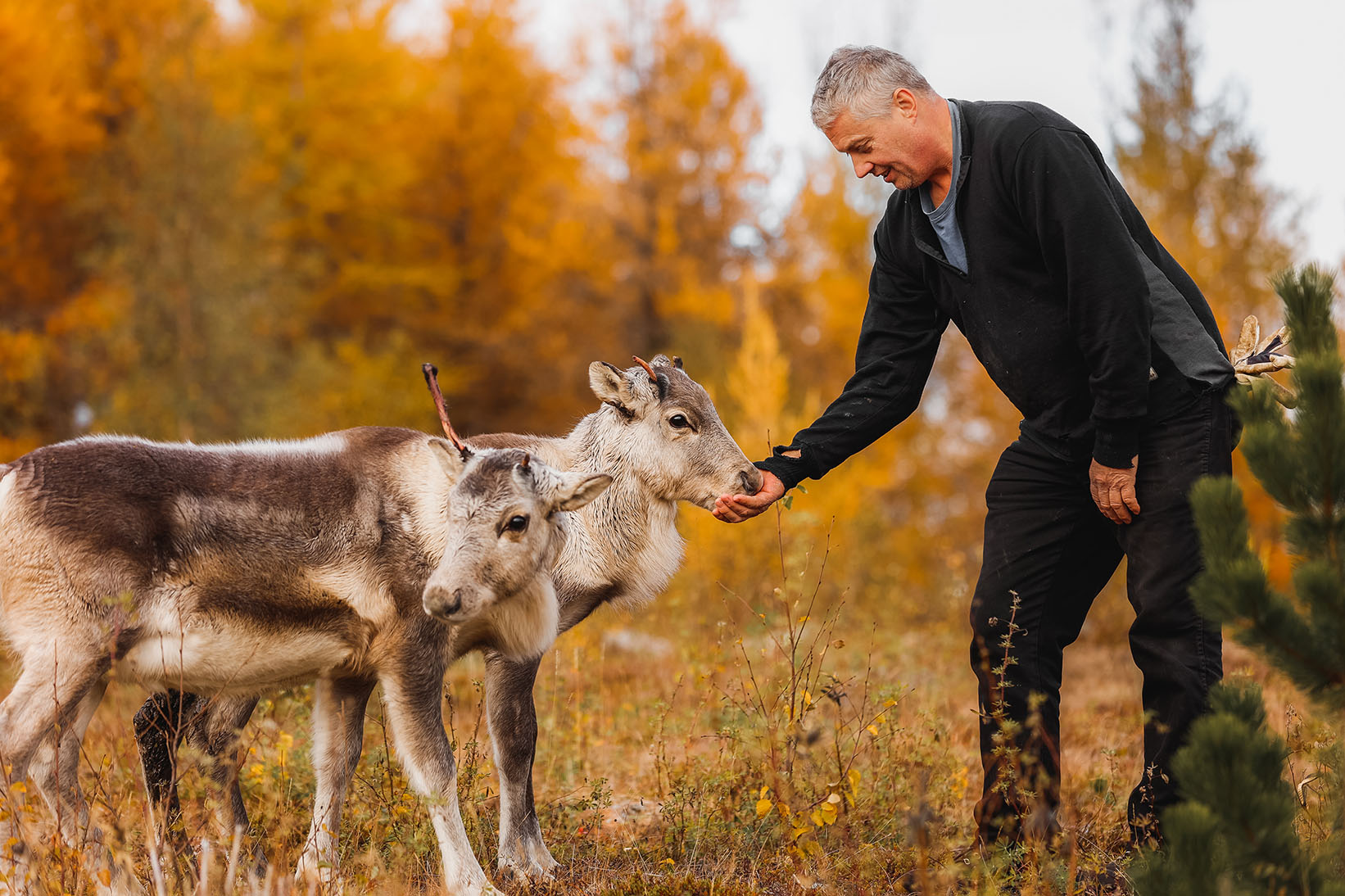 Photo: Fannar Magg
Initially, the calves required a lot of attention to restore their health. In the first couple of months they needed feeding every 2-3 hours, and were fed all through the day and night by Björk's father, Björn Magnússon, a former farmer. The calves also required medicine for internal parasites.
They were initially fed colostrum (the first milk of the cow for their calves) provided by local farmers. After that, the diet included milk, goose eggs, lýsi (fish oil) and salt to provide nutrients. They now feed on milk, grass and moss.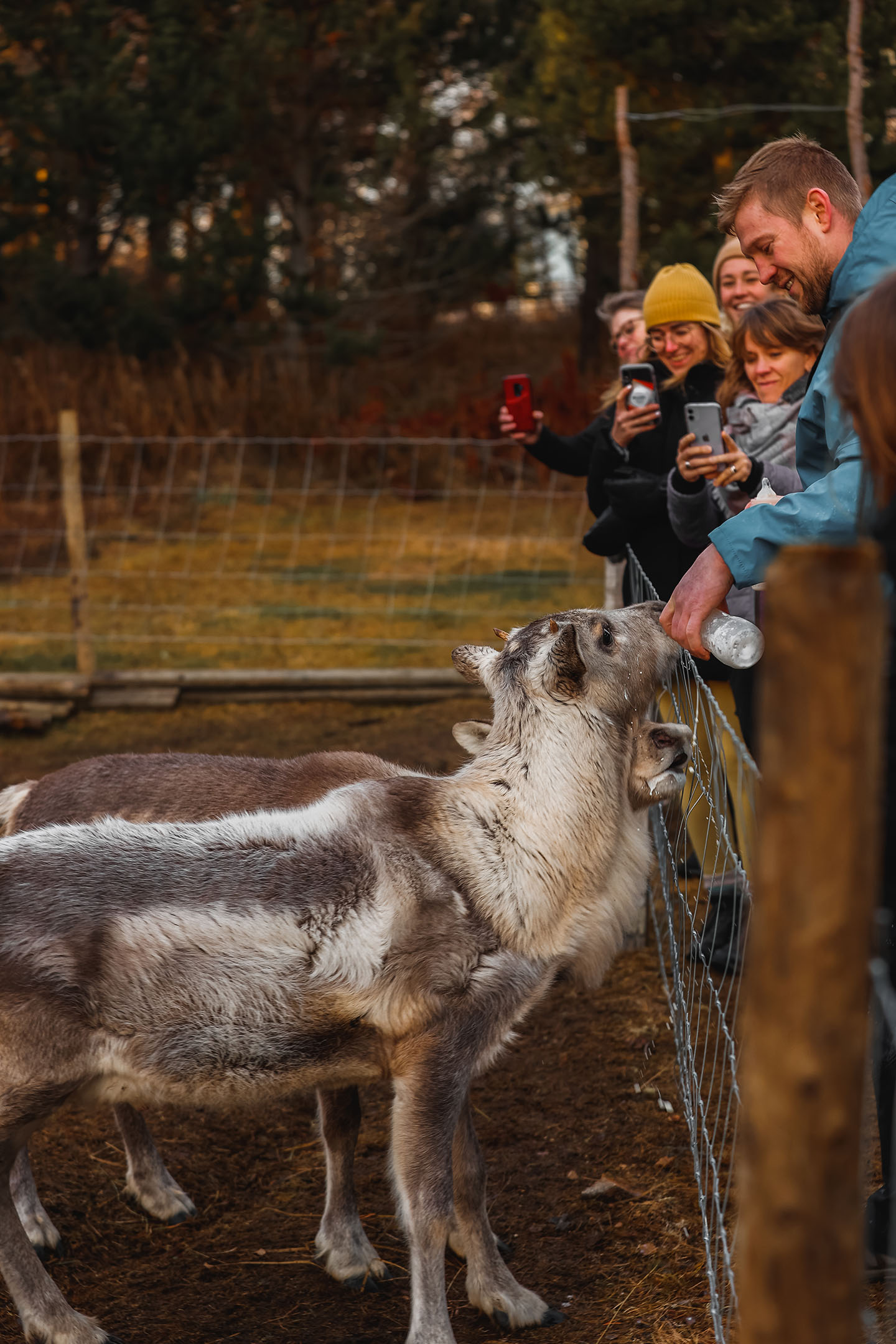 Garpur and Mosi are now thriving in their new home, and Fannar, Björk and their families welcome people to come and see them at Vínland Guesthouse.

As they have grown larger and stronger, their personalities are starting to shine – and their enclosure has been enlarged (reindeer can jump fences!). Garpur (whose name can be translated as 'Playful') is the stronger and more boisterous and inquisitive of the two animals. Mosi ('Moss') was weaker and needed more attention to save him; he is the quieter of the two.
In cooperation with the authorities, Fannar and Björk are looking at future plans and hope to receive official permission to keep Garpur and Mosi.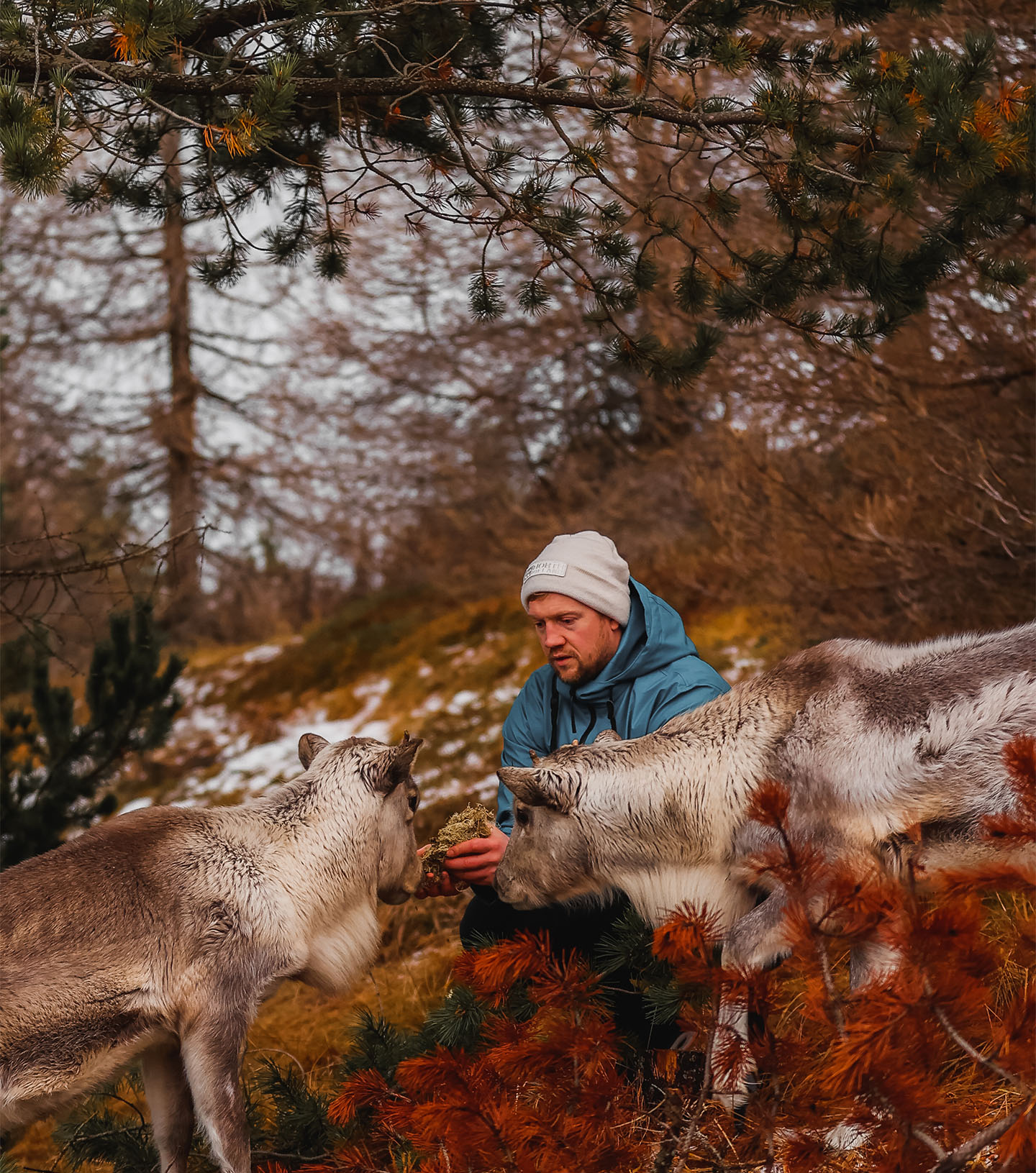 Photo: Fannar Magg.

You can follow the news of the reindeer on Fannar's Instagram. All photos on this page are supplied by Fannar.
If you are in the east, drop by Vínland Guesthouse to say hello to Garpur and Mosi in person.

Why are there reindeer in East Iceland?
Did you know that reindeer roam wild only in East Iceland, and nowhere else in the country?

They were brought to Iceland from Norway in the 1780s, with a plan to domesticate them. Animals were released in the southwest, north and east of the country, but over time, they died out in most areas: cold weather, harsh winters, limited food supply, and volcanic eruptions made it difficult for their survival.

East Iceland is the only place where reindeer found conditions to their liking, and today there are around 6000 to 7000 that call Austurland home.

Reindeer are herd animals, and the size of the herd depends on the season. In winter you can often see large herds of up to a few hundred animals, but in summertime the groups may be considerably smaller.

Where can you learn more about reindeer in East Iceland?

Stop by local museums to learn more:
The East Iceland Heritage Museum in Egilsstaðir has a permanent exhibition on the reindeer's nature, characteristics and survival.
The Snæfellsstofa Visitor Centre at Skriðuklaustur has information and exhibits for the eastern territory of the huge, World Heritage-listed Vatnajökull National Park, rich in unique landscapes and wildlife.

Where can you see reindeer in East Iceland?
You can stop by Vínland Guesthouse this winter to see Garpur and Mosi.

If you're visiting Austurland next year, be aware that reindeer generally stay mostly at high elevations during the summer months. Their favorite areas are around Snæfell mountain and the remote heathland north of Vatnajökull glacier.

In the wintertime, they come down from the highlands and graze close to the coastal grasslands, making it easier to spot them. Keep watch for them as you drive around the east, and have your cameras ready!

Words: Carolyn Bain
Images: Fannar Magg