Discover the World launches new direct flights to Egilsstaðir opening up East Iceland to British visitors for 2016 travels
A press release from Discover the World: In response to the growing popularity of Iceland with British visitors, Discover the World, leading travel experts to this mid-Atlantic island, has announced it will be launching a new direct flight to Egilsstaðir in East Iceland next Summer.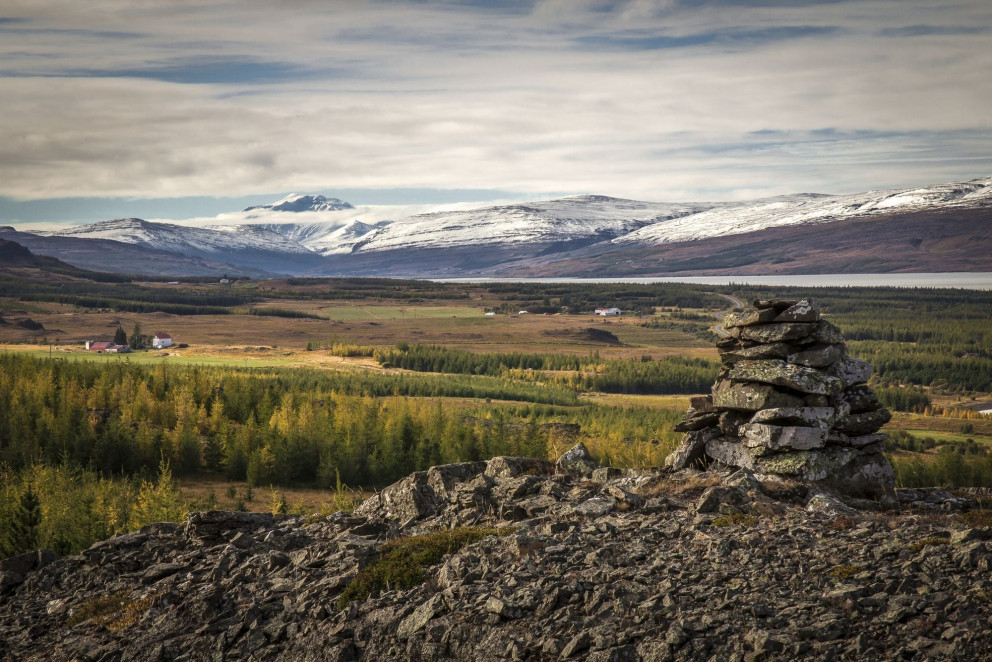 A press release from Discover the World:
In response to the growing popularity of Iceland with British visitors, Discover the World, leading travel experts to this mid-Atlantic island, has announced it will be launching a new direct flight to Egilsstaðir in East Iceland next Summer. With visitor figures more than trebling over the last decade from the UK* this means Brits will not only have direct access to the enchanting and lesser known East Fjords, but they will also enjoy easier access to the North where many other spectacular natural attractions can be found. 
Easily explored by car, East Iceland is perfect touring country, offering a spectacular mix of rugged highland scenery, hidden valleys and crinkle-cut coastlines.  As well as world-class coastal drives, this region is home to some of the finest walking locations in Europe, rich in wildlife (puffin watching is second to none), fine food and a thriving arts scene with numerous cultural festivals and artistic installations.    
The new flight will run between London's Gatwick and Egilsstaðir, a lakeside town situated in the heart of the East's stunning countryside, twice weekly, between 28 May and 24 September 2016. Operated by Air Baltic exclusively chartered by Discover the World it can only be booked as part of a holiday package with the operator.
Holiday prices start from £589 per person for a three night Fjord Escape, which includes car hire, return flights from London Egilsstaðir, based on two sharing a double room including breakfast.
From here, visitors can also access the enigmatic and irresistible North Iceland with major attractions including the spectacular waterfalls of Dettifoss and Goðafoss, beautiful Lake Mývatn teeming with birdlife, whale watching at Húsavík Bay and volcanic wonders such as bubbling mud pools, pseudo craters and Nature Baths.  Vatnajökull, the largest glacier in Europe, and the famous iceberg lagoon at Jökulsárlón, are also within easy reach.  
Managing Director and Co-Founder of Discover the World, Clive Stacey, commented; "We have been promoting Iceland for over 30 years and although we are passionate about everything the well-known South Coast offers, we have started to see a quiet renaissance taking place throughout the lesser-known East which has been less easy to access for British visitors until now."
To coincide with the flight announcement, Discover the World has also unveiled a wide range of new holidays for next summer utilising the new flight which either focus solely on the East, or combine the attractions of the East, with adventures in the North and the rest of the country.
"From visiting the creative fjord town of Seyðisfjörður which boasts one of the country's best seafood restaurants (even flying its sushi chefs in from New York each Summer), to the dramatic black sands of Djúpivogur and some of the best hiking routes in Europe, I believe that the diversity offered by this relatively unknown area of Iceland is astounding," added Stacey.
New Direct Flight Details
The new flight will operate every Saturday and Wednesday; leaving Gatwick at 19:00 and arriving at Egilsstaðir airport at 20:55 (in under 3 hours), on board a Boeing 737-300. This will be the first ever direct flight from the UK to Iceland other than Reykjavík and will be Egilsstaðir's first international flight. Prior to the new flight, those wanting to visit the East would not only have had to change planes but also airports, flying internationally to Keflavik before transferring 50km to Reykjavík's domestic airport for an internal flight to Egilsstaðir.
It will essentially open up the whole of the East, covering the area from Siglufjörður (West of Akureyri) to Höfn in South-East Iceland. The main drawcards for visitors will range from active adventures such as hiking, riding, kayaking, easy glacier walks and wildlife spotting (including whale watching), to more relaxed pursuits such as thermal bathing, discovering cultural festivals, quirky art installations as well as numerous culinary delights.
There will be a total of eight new fly drive holidays featuring the East (with access to Discover the World's exclusive digital travel guide iDiscover) as well as several escorted group trips. All itineraries are fully flexible, meaning that visitors can choose to explore the East and fly back to the UK from Egilsstaðir, or opt to explore further afield flying back from Keflavík.
Example holidays include:
Exploring East Fjords – a week long fly drive holiday spent meandering from fjord to fjord taking part in activities such as a hike to Hengifoss, one of Iceland's tallest waterfalls, exploring the picturesque fishing village of Seyðisfjörður, joining a boat trip at Neskaupstaður with the chance to spot humpback whales and visiting the tiny village at Mjóifjörður (population 17); as well as joining a bird and seal watching tour to Papey Island from Djúpivogur. You may even spot the elusive cryptid serpent, Lagarfljótsormur, which allegedly lives in the Lagarfljót Lake! This trip is available from £1,049 per person based on two sharing accommodation (B&B basis), including the new direct return flight, 7 days car rental and use of iDiscover digital travel guide.
Other options include a week long itinerary – Northern Highlights, which combines the main attractions of the East with the undisputed gems of the North such as Lake Mývatn and the village of Húsavík, famed for its whale watching trips, or a two week exploration – Highlands and Highlights of Iceland, which sees visitors traversing from fjords to the moonlike landscape of Askja and the remote Sprengisandur highland route.
For more information, or to book, visit www.discover-the-world.co.uk or call 01737 214 291.
For further information please contact Fiona Reece or Sophie Clements at Fiona Reece PR
01242 806804 / 07702 684 682
fiona@fionareece.com / sophie@fionareece.com
Notes to Editors
*Brits outnumbered tourists from any other country visiting Iceland in 2014 www.ferdamalastofa.is/en/recearch-and-statistics – There was a total of 969,181 foreign visitors to Iceland in 2014, of which 180,503 were Brits (this represented an increase of 31.7% British visitors on the previous year in 2013).
Also, the number of Brits visiting Iceland in the 10 year period from 2004 to 2014 has more than trebled (number of visitors in 2004 from the UK being 59,856).
Discover the World has been creating inspirational, tailor made holidays for over 30 years.  The company is one of the UK's leading tailor made destination specialists and the world's largest tour operator into Iceland.  Its portfolio of destinations includes Iceland, Sweden, Finland, Norway, the Polar Regions (Greenland, Spitsbergen, The North Pole, Canadian Arctic & Antarctic), Canada, Alaska, New Zealand, Australia, South Pacific and St Helena. 
Discover the World is the world's principal tour operator to ICEHOTEL in Swedish Lapland, designing exclusive breaks in conjunction with their direct flight to the hotel - the only one from the UK. They are an authority on Northern Lights holidays and deliver the most comprehensive range of tailor made itineraries to some of the best aurora locations in the Northern Hemisphere. As well as offering a full tailor made service, Discover the World specialises in independent touring holidays, self-drives, small group tours and expedition cruises.  Their specialist holidays range from wildlife watching to active adventures, volcano tours and family holidays. 
All clients are covered by Discover the World's unique, industry leading 100% Guarantee.  The company takes care of any holiday disruptions and travel delays, ensuring there are never any surcharges to pay and providing full financial and consumer protection.