2023: New year, new beginnings
Happy New Year! We hope 2023 has started well for you, and has great adventures in store.
Photo: Þráinn Kolbeinsson | @thrainnko
If you're looking for somewhere new to explore in 2023, we hope you might consider Austurland! Come and spend some time discovering the beautiful eastern region of Iceland. It's perfect for all seasons, from summertime's midnight sun and puffin visitors to the northern lights and ski adventures of winter.
A resolution to travel responsibly
As we tick over into a new year, January is the perfect time to make resolutions to create or maintain good habits in the 12 months ahead.
A thoughtful pledge is to travel responsibly and sustainably – and choosing destinations that share these values is a wise idea.
We think Austurland ticks many of the important boxes for responsible travelers. Here, we also want to make tourism healthier and more sustainable for people, places, and the environment.
Plus, Austurland is an ideal destination for slow travel. Rich community experiences, delicious locally produced food, enterprising small businesses, and unspoiled nature are among the best reasons to visit.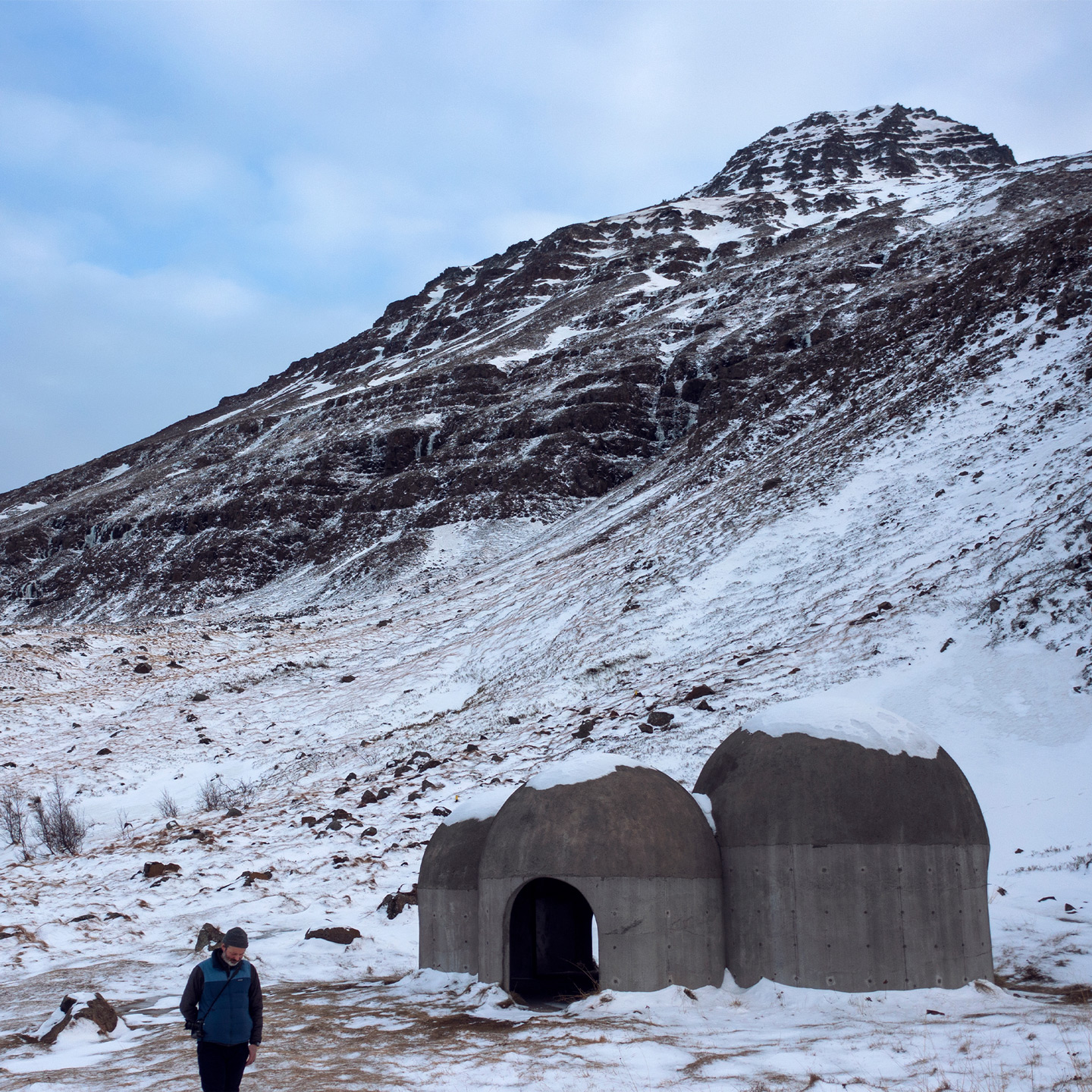 Tvísöngur sound sculpture, Seyðisfjörður. Photo: Ingvi Örn Þorsteinsson.
What does responsible tourism mean?
Responsible tourism encompasses many types of travel, but they all have a similar goal: to minimize tourism's negative impacts on the environment and local communities, while maximizing the positives.
Traveling responsibly doesn't mean staying home. It means planning trips thoughtfully so you can enjoy the experience while also having a positive impact on the destination, the local people, and the environment.
Take the Icelandic Pledge
Do you know that Visit Iceland has designed 'The Icelandic Pledge'? Travelers are encouraged to make a commitment to respect Iceland's nature and travel responsibly during their visit.
The key to the pledge is leaving no trace, and respecting local laws. It highlights that driving off-road or using nature as an open-air toilet are not good practices and are damaging for Iceland's delicate ecosystems (in fact, off-road driving is illegal in Iceland).
I pledge to be a responsible tourist.
When I explore new places, I will leave them as I found them.
I will take photos to die for, without dying for them.
I will follow the road into the unknown, but never venture off the road. And I will only park where I am supposed to.
When I sleep out under the stars, I'll stay within a campsite. And when nature calls, I won't answer the call on nature.
I will be prepared for all weathers, all possibilities and all adventures.
Traveling to Austurland
Air

All year round, you can fly to Egilsstaðir airport from Reykjavík with Icelandair. You can book the entire journey to Austurland on their website. If you're visiting East Iceland from Europe and want to minimize your air travel, you can fly directly to Akureyri airport in North Iceland and experience the beauty of rural North and East Iceland. The drive from Akureyri to Egilsstaðir is approx. 3.5 hrs. and takes you through the beautiful landscapes of Mývatn, Iceland´s highlands and Stuðlagil along the way.
If you're thinking about traveling in a more sustainable way, offsetting the carbon emissions of your travel is one method. Many airlines offer such an option when you book your ticket.
Sea
In your efforts to travel more sustainably, you might decide to forgo air travel and look at places you can reach in other ways. If that's the case, we have a great option, full of adventure!
Smyril Line's Norröna ferry sails between Denmark and East Iceland weekly from late March to late November, with a stop in the beautiful Faroe Islands. You can bring your car, motorcycle or bike on board, too.
The ferry docks in the rainbow-filled town of Seyðisfjörður, and sailing up the mountain-lined fjord to arrive in this pretty village is an experience to remember.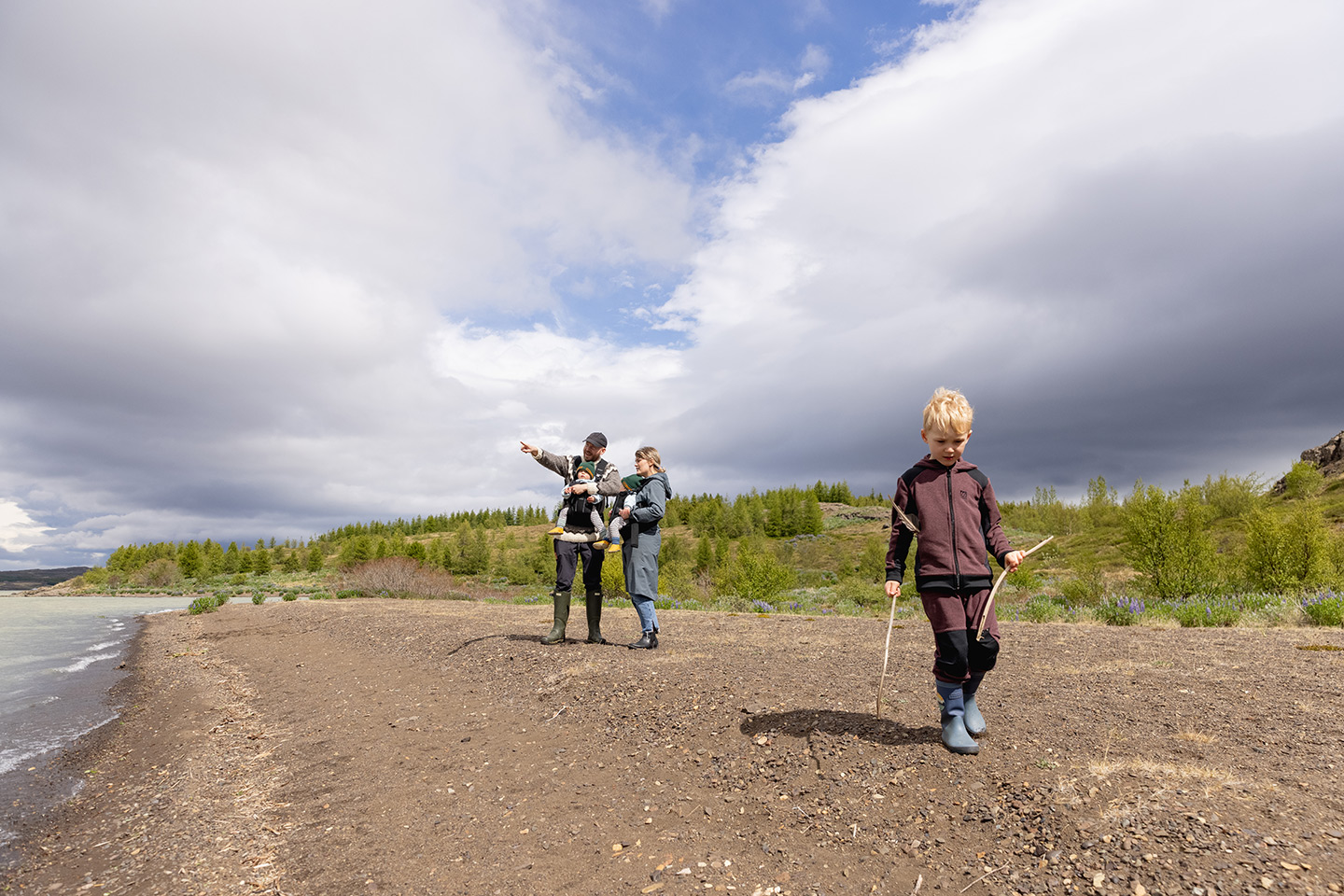 Take time to enjoy and breathe in the fresh air. Photo: Gunnar Freyr Gunnarsson | @icelandic_explorer
Traveling in Austurland
The best way to travel responsibly in East Iceland is to travel slowly and thoughtfully.
We recommend spending some time getting to know the region, rather than just allocating one or two days before moving on. Take some time out of the car, to breathe in the fresh air and take in the incredible views. We can help you with itinerary ideas: check out our Travel Routes.
Austurland is all about authentic experiences and being in the moment. It's about immersing yourself in local communities, shopping and eating local, and discovering the joys of nature.
Our region covers over 15,000 square kilometres of beautiful coastline, mountains and diverse landscapes. And our population measures around 11,000.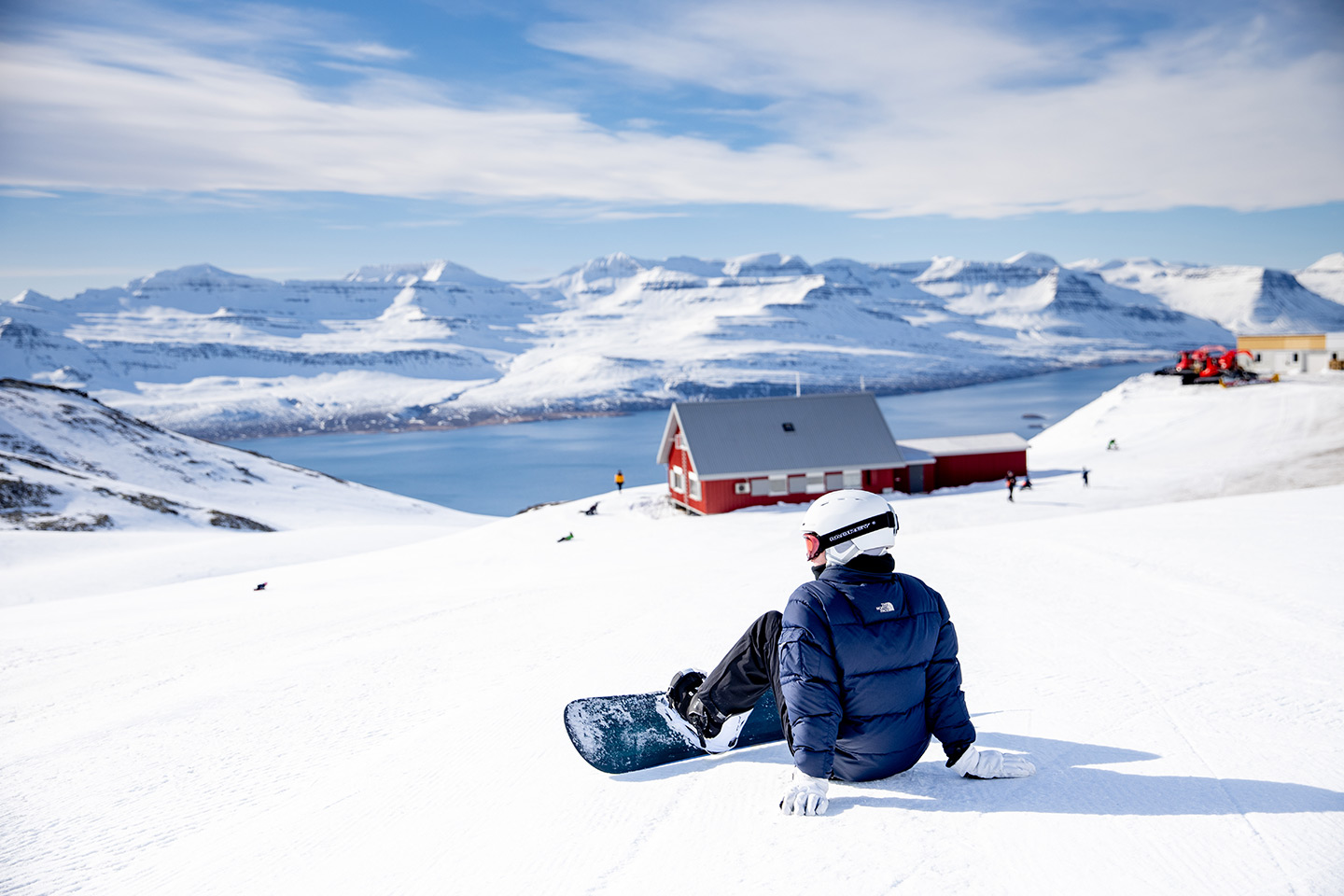 Oddskarð Ski resort. Photo: Gunnar Freyr Gunnarsson | @icelandic_explorer
That means you can find plenty of places to escape the crowds in the small towns and stunning hiking trails. The ski slopes are rarely crowded, the waterfalls are plentiful, and there are enough swimming pools to share! Family-friendly activities are plentiful, too.
Our small population doesn't mean limited offerings. On the contrary, Austurland locals are resourceful and inspired to create big things from small beginnings.
You'll find cafes and restaurants serving up delicious fare, many of it direct from the region's farms and fishermen. There are small craft breweries doing fun things with local ingredients. Handicrafts are made and sold locally, from design objects to gorgeous knitted sweaters.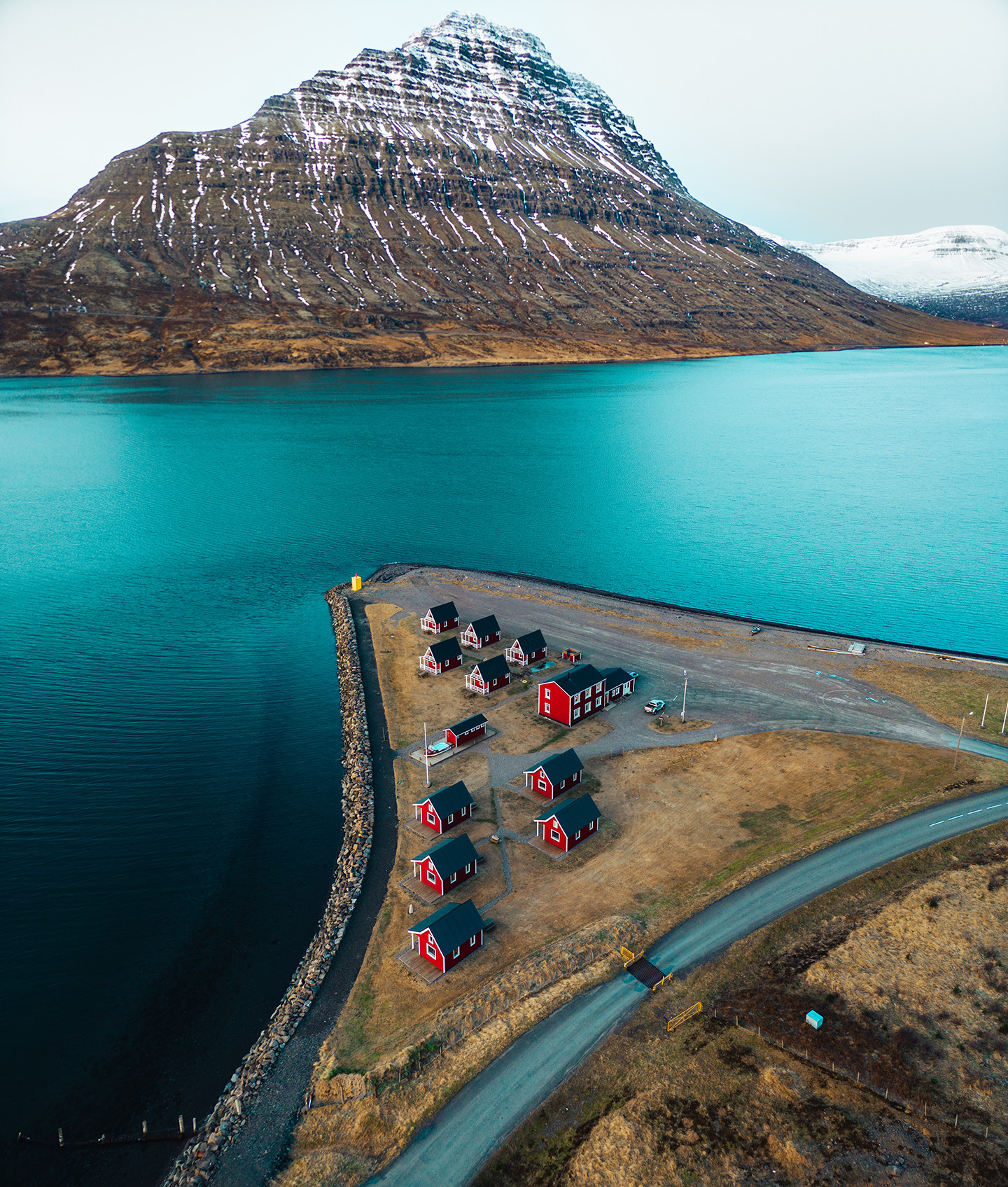 Mjóeyri guesthouse and cottages in Eskifjörður. Photo: Björn Steinbekk | @bsteinbekk
You can stay in hotels and guesthouses that are proud to give you a true sense of place: we're talking cozy cottages on farms, view-enriched hotels on the edge of a fjord, and lakeside camping sites, among the many great options.
Come visit us – in 2023, or whenever you can. We think you'll like it here!
Words: Carolyn Bain